Hello gentle readers, and welcome to another special edition of the SwitchArcade. As part of...
Hello gentle readers, and welcome to another special edition of the SwitchArcade. As part of our Best of 2021 coverage, I've decided to handle the Genre Awards similarly to last year. As you'll recall, last time I simply selected an assortment of popular genres and stated my favorite games in each of them. And that's exactly how we're going to play things this time around, too. Let's check out the best of each genre!
Best Platformer Game
Super Mario 3D World + Bowser's Fury ($59.99)
As Wii U games go, Super Mario 3D World is far from the most forgotten. Still, it's good to see such an excellent game get a new life on another platform. It's a great Mario game whether you're playing solo or with friends. But the real reason it's in this spot is because of the big new addition to the package: Bowser's Fury. While it's not the longest of games, it offers an exciting vision of what a true open world 3D Mario game could look like. It's a wild ride from start to finish, with plenty of enjoyment packed into each Cat Shine. The mix of the high-quality old and the thrilling new makes this one to add to any platformer fan's collection.
Runner-Up: Mail Mole ($14.99)
Best Role-Playing Game
Shin Megami Tensei V ($59.99)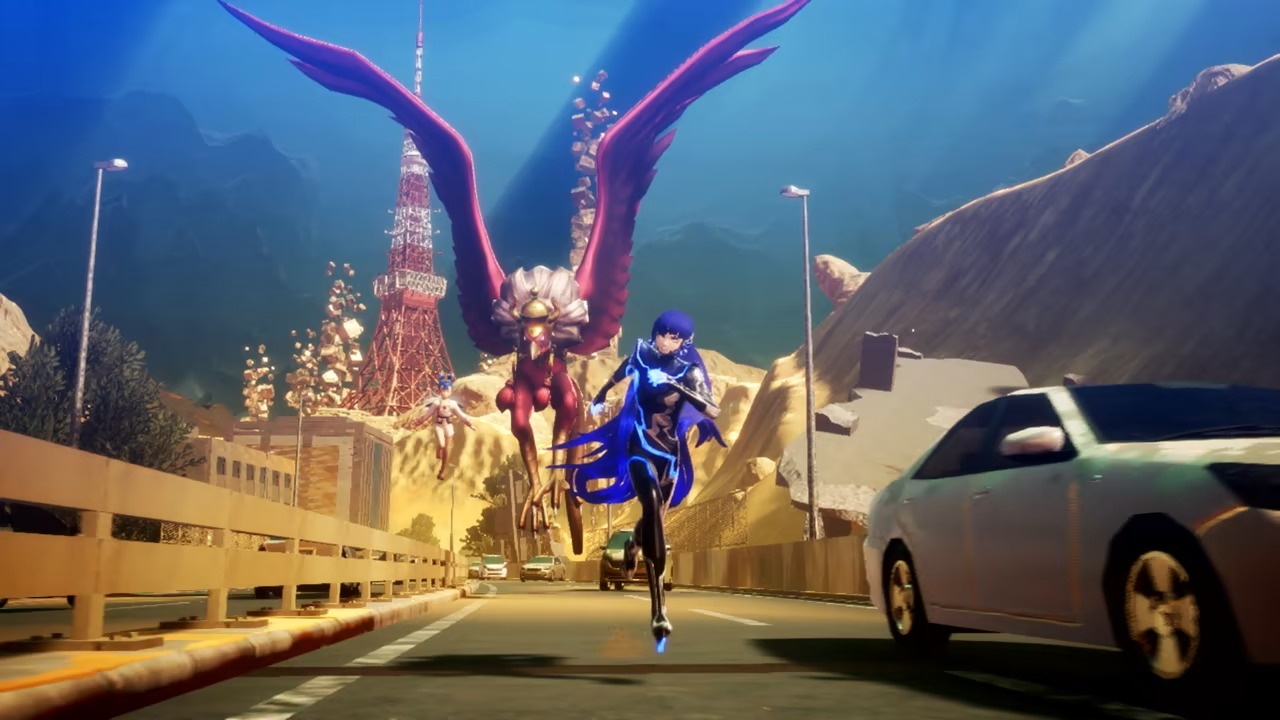 The Nintendo Switch seems to be on the receiving end of a ton of great RPGs every year, and 2021 was no exception. With stiff competition, Shin Megami Tensei V managed to climb to the top of the pile. Combining the best elements of Shin Megami Tensei III and Shin Megami Tensei IV with some whole new ideas made for the most ambitious RPG Atlus has made in quite some time. Ambition isn't necessarily a good thing, and sometimes this game feels like it's popping at the seams, but there's no question that the good heavily outweighs any minor technical hiccups you'll encounter along the way.
Runner-Up: Atelier Ryza 2: Lost Legends & the Secret Fairy ($59.99)
Best Puzzle Game
Tetris Effect: Connected ($39.99)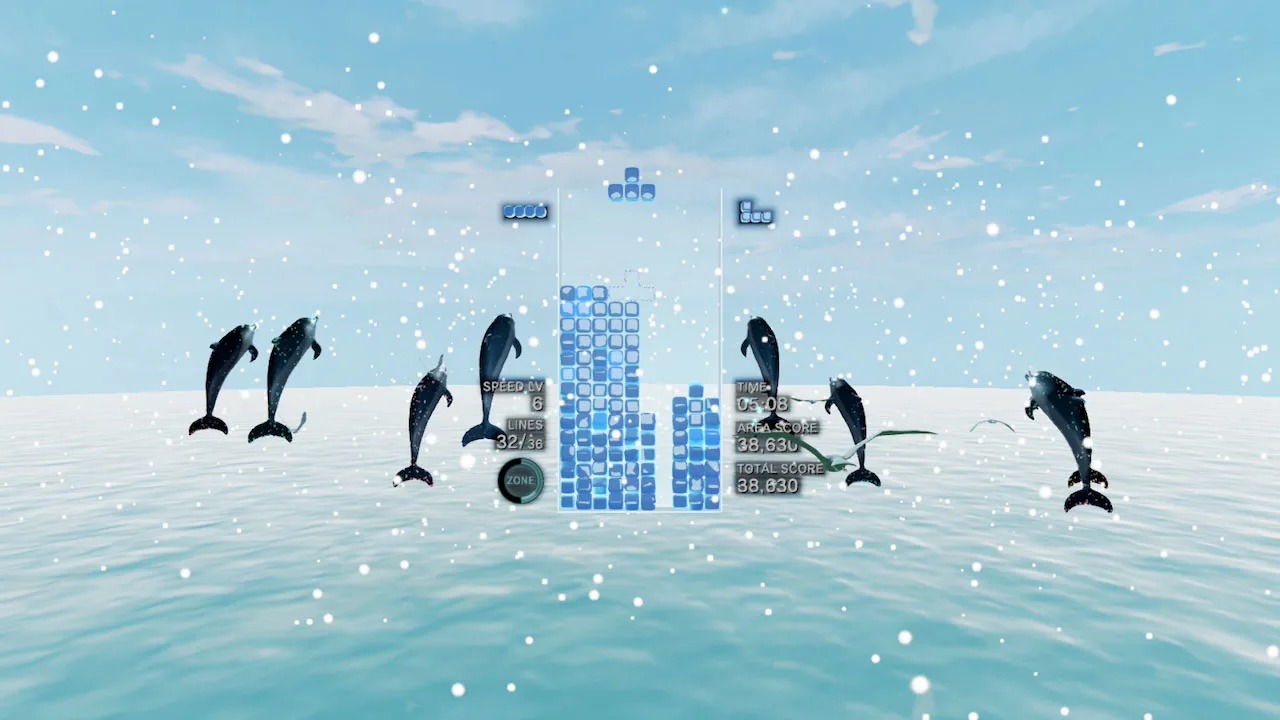 When you've already got Tetris 99 and Puyo Puyo Tetris on a platform, how can you possibly make any further statements with a new Tetris release? Well, you make it an absolute sensation for the eyes, ears, and hands. Tetris Effect: Connected brings this spectacular experience from Enhance Games to the Switch in excellent fashion. It runs well, it's content-complete, and it even brings some new things to the game. Sure, you might not think you need another way to play Tetris, but if anything will convince you, it will be Tetris Effect: Connected.
Runner-Up: Unpacking ($19.99)
Best Action Game
Monster Hunter Rise ($59.99)
Switch owners had to make do with an enhanced port of the admittedly excellent of Monster Hunter Generations Ultimate for the first few years of the system's life. A fine game, one that offered dozens of hours of fun. But how about something new? Something that really shows what the Nintendo Switch can do? Monster Hunter Rise answered that call, loud and clear. A bit more traditional than Monster Hunter World, it adds exciting new features like Palamutes and the Wirebug to allow for entirely new strategies against the massive beasts you'll battle. The monsters are the stars of the show, and they are as terrifying and awe-inspiring as we've come to expect from Capcom's series. It sure doesn't hurt that it's one of the most technically impressive titles we've seen on the system, either.
Runner-Up: No More Heroes III ($59.99)
Best Sports Game
Tony Hawk's Pro Skater 1 + 2 ($39.99)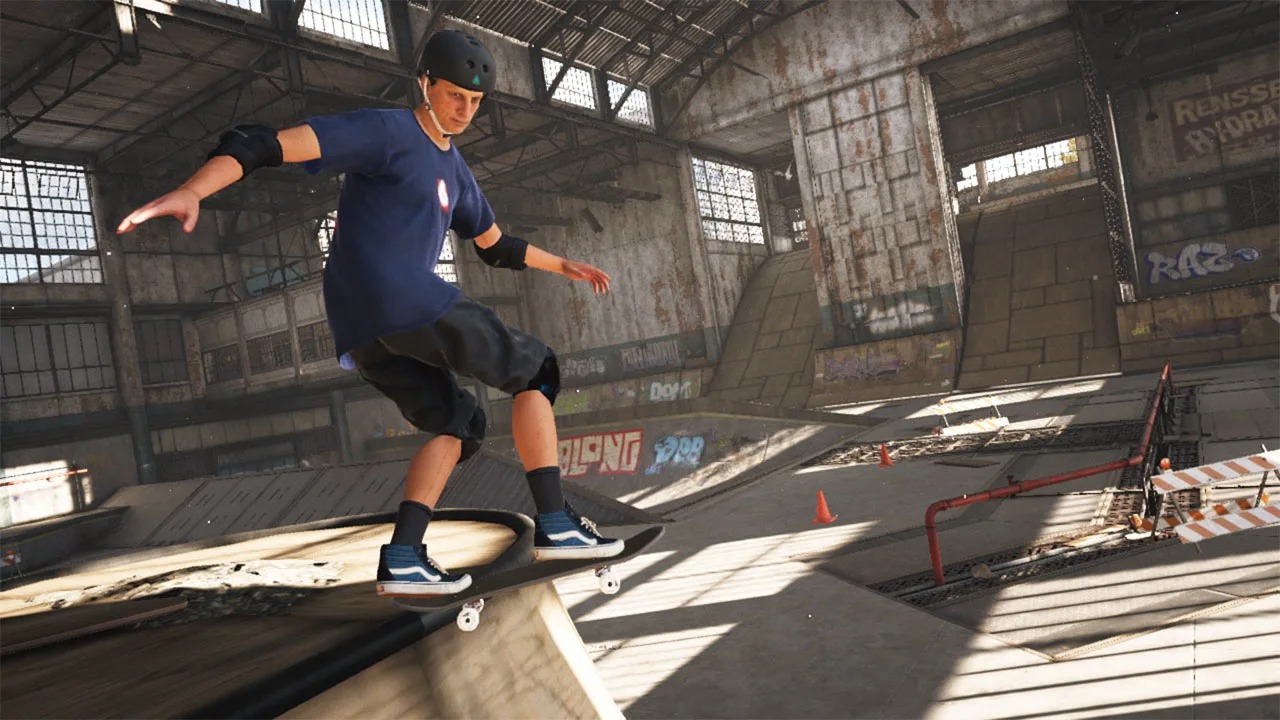 It's been a long while since we've seen a proper Tony Hawk game on handhelds, but it's hard to imagine a better return than this. A marvelous port of the superb remake of Tony Hawk's Pro Skater and its sequel, Tony Hawk's Pro Skater 1 + 2 will transport you back to the late 1990s with its compelling extreme sports action and awesome soundtrack. Featuring all of the classic levels, most of the tunes from the first couple games, and even a few gameplay features from later in the series, this game will have you checking off your gap list, completing goals, and racking up high scores for hours on end.
Runner-Up: A Little Golf Journey ($19.99)
Best Racing Game
Cruis'n Blast ($39.99)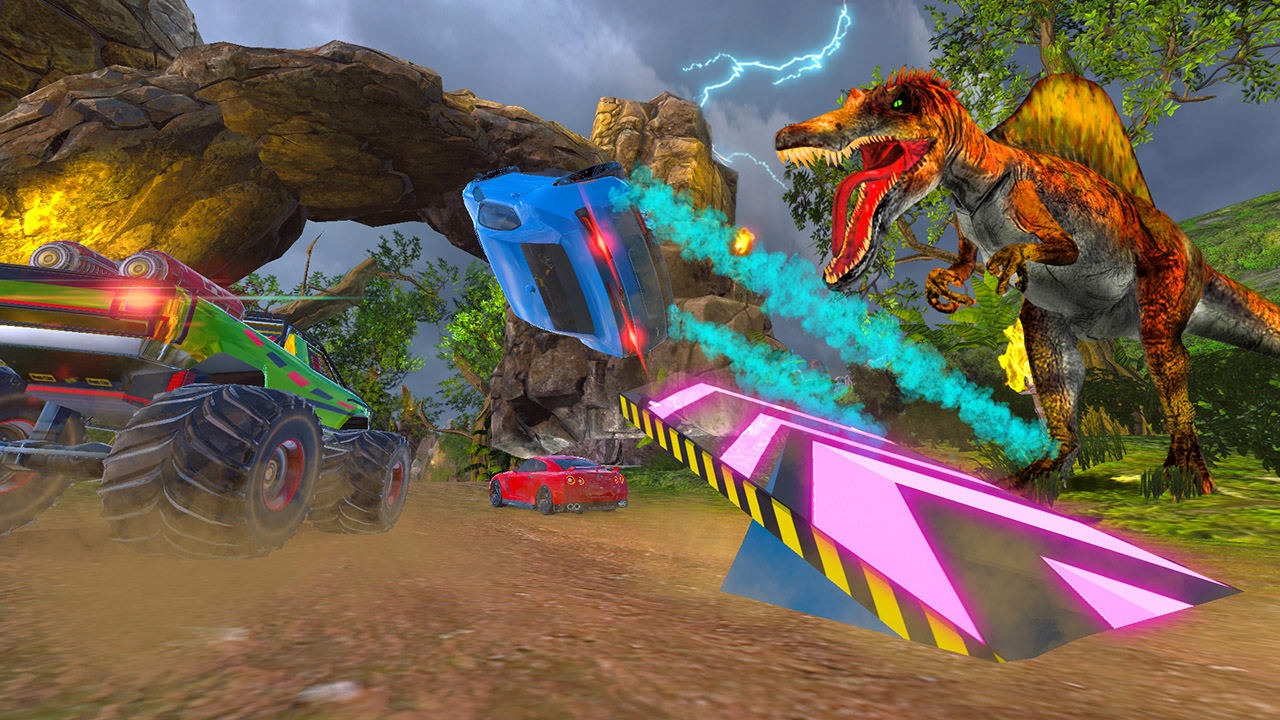 Arcade racers seem to come and go in cycles, and I'm glad to see the Cruis'n series come back as part of the latest upswing. An enhanced port of the arcade hit, Cruis'n Blast packs in all of the thrills of the big-pants version with a whole lot more in terms of tracks, challenges, and extras. While it's a little light if you're just meaning to race through all of the courses and call it a day, those who get invested in finishing everything it has to offer and unlocking all of its secrets will find it has a lot to offer. But even setting all of that aside, if you want to enjoy the speed, colors, and fun of a high-quality arcade racer, you'll want to dip into Cruis'n Blast regularly.
Runner-Up: Hot Wheels Unleashed ($49.99)
Best Fighting Game
Nickelodeon All-Star Brawl ($49.99)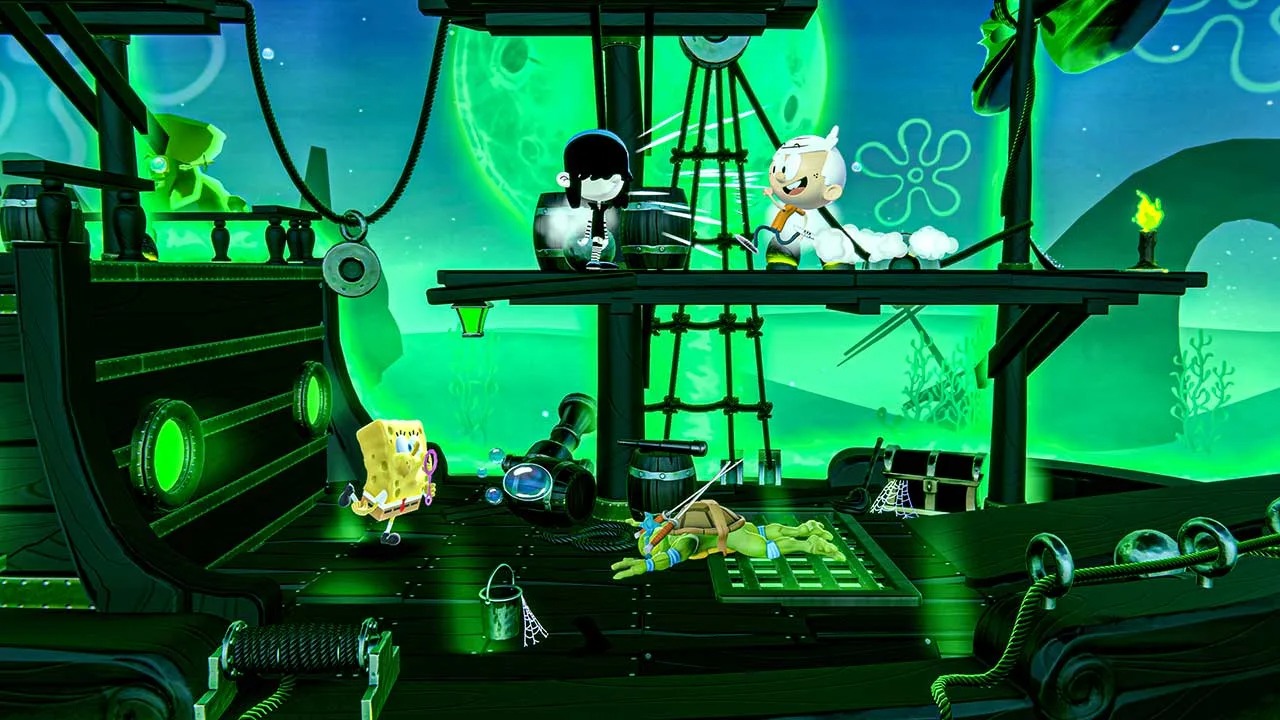 The pickings were a bit slim in the fighting genre this year on Switch, with most of the action coming from updates to existing games. Of the new titles, one clearly stood above the rest: Nickelodeon All-Star Brawl. There have been a lot of games that have tried to catch even an ounce of Super Smash's lightning, and All-Star Brawl comes a lot closer than anyone could have reasonably expected it to. With a roster full of famous cartoon characters and solid gameplay, this is a fun brawler to pull out when you want something similar to Smash, but not Smash. With more characters and other improvements on the way, there are a lot of reasons to keep your eye on this Brawl.
Runner-Up: Power Rangers: Battle for the Grid – Super Edition ($49.99)
Best Music/Rhythm Game
One Hand Clapping ($14.99)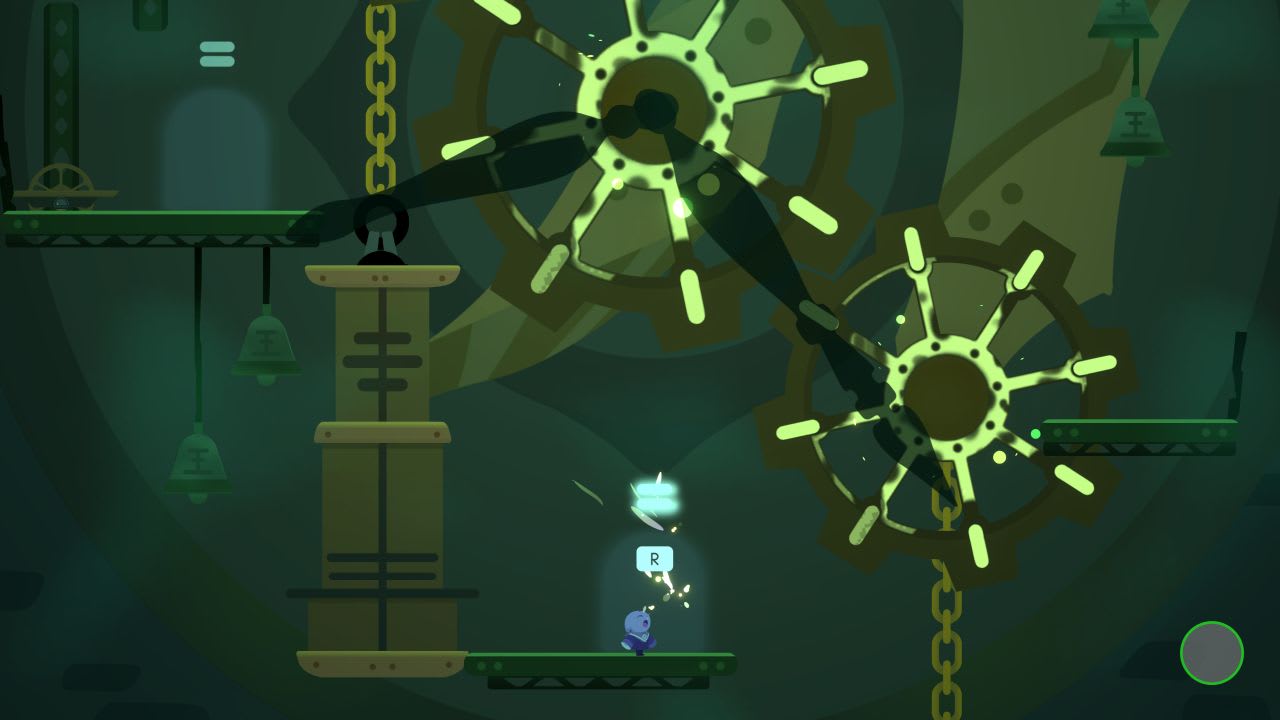 A puzzle platformer where you have to sing to manipulate the environment and get past obstacles? That's just odd. But it's odd in a very good way. You'll need a USB microphone of some kind to get the most out of this game. You won't need to sing well, so as long as you do your best you should be able to make your way through the game's many challenges. Charming, unique, and silly in all the right ways, One Hand Clapping may have slipped under your radar when it released but it's one you won't want to miss.
Runner-Up: Everhood ($14.99)
Best Party Game
Overcooked! All You Can Eat ($39.99)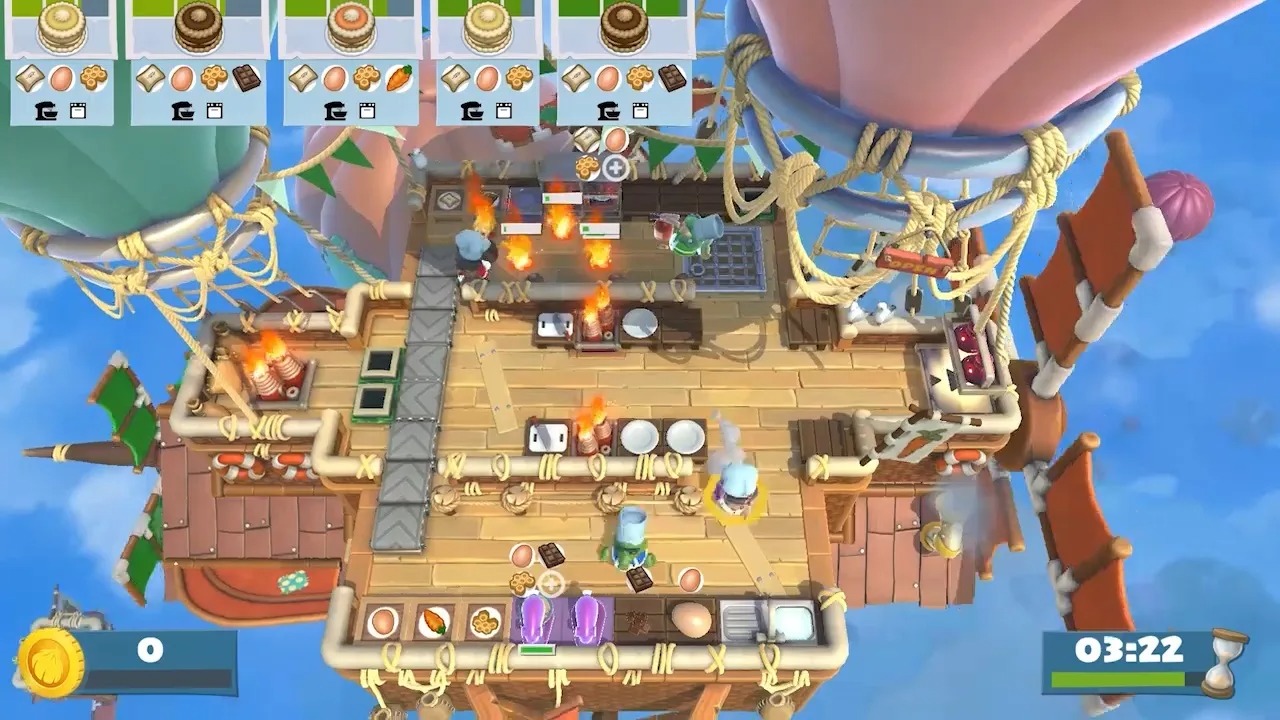 Given how amazing Overcooked and Overcooked 2 were, it's little surprise that a compilation of the two with all of the various bits of DLC included would be the best party game of the year. Gather up your friends or family members, whether in person or online, and try to cook and serve various dishes under some rather interesting circumstances. Even if you don't think you'll like it, give it a try. It's hectic, it's hilarious, and it's loads of good times for any number of players. I don't think I've ever seen a sub-title on a game more fitting than this one.
Runner-Up: WarioWare: Get It Together! ($49.99)
Best Metroidvania Game
Ender Lilies: Quietus of the Knights ($24.99)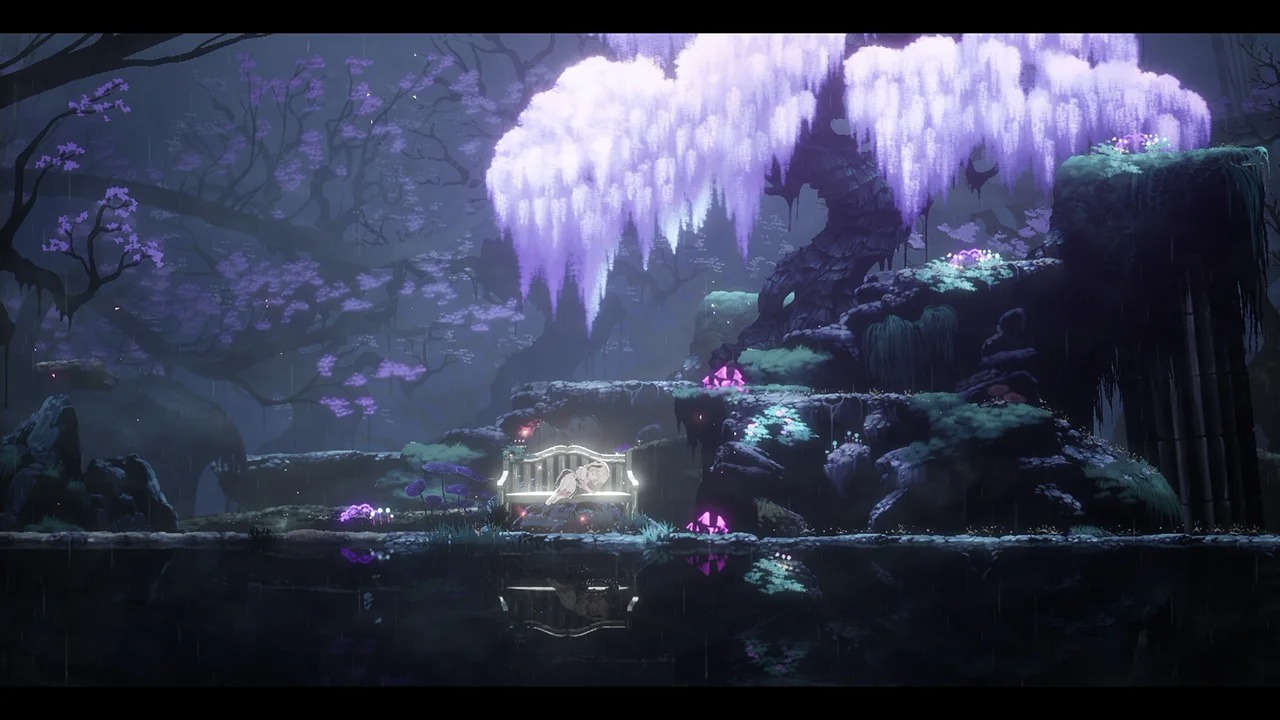 Yes, I know that one of the series that the genre name is made from had a fantastic new entry this year. Many of you will probably feel it should be the winner of this award. I liked that game a lot, but I liked Ender Lilies: Quietus of the Knights better. Its amazing presentation, outstanding combat, and well-crafted areas give me everything I want from a game in this genre. Just be warned that it leans into the more challenging end of the pool, with some nasty difficulty spikes on certain bosses and generally strenuous combat with regular enemies. While it doesn't have much new to say, it doesn't drop the ball in any important ways either.
Runner-Up: Metroid Dread ($59.99)
Best Adventure Game
The Great Ace Attorney Chronicles ($39.99)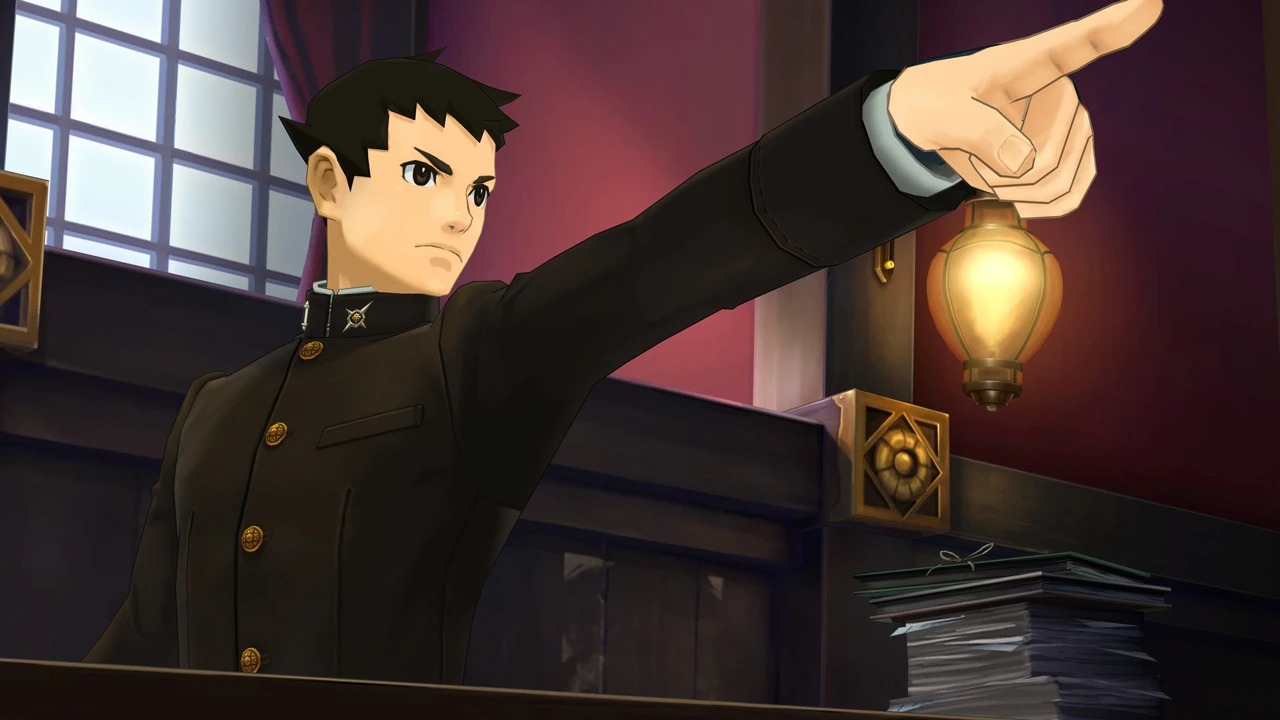 It's been half a decade since Ace Attorney: Spirit of Justice released on the Nintendo 3DS. While the original Ace Attorney Trilogy got a nice port to the Switch, fans were waiting for the next new game. Well, The Great Ace Attorney Chronicles isn't exactly a new game in the grand sense. Indeed, the first game in the set came out on the 3DS in Japan one year before Spirit of Justice, with the other coming out one year after that game. But those were never localized for overseas audiences, leaving everyone wondering if anything would ever come of them outside of Japan. Capcom released this excellent set containing both games on the Switch worldwide earlier this year, and they really are awesome. Perhaps some of the finest games in the series. If you enjoyed any of the previous Ace Attorney games or just like a good adventure, this is the game for you.
Runner-Up: Gnosia ($24.99)
Best FPS/Shooting Game
DUSK ($19.99)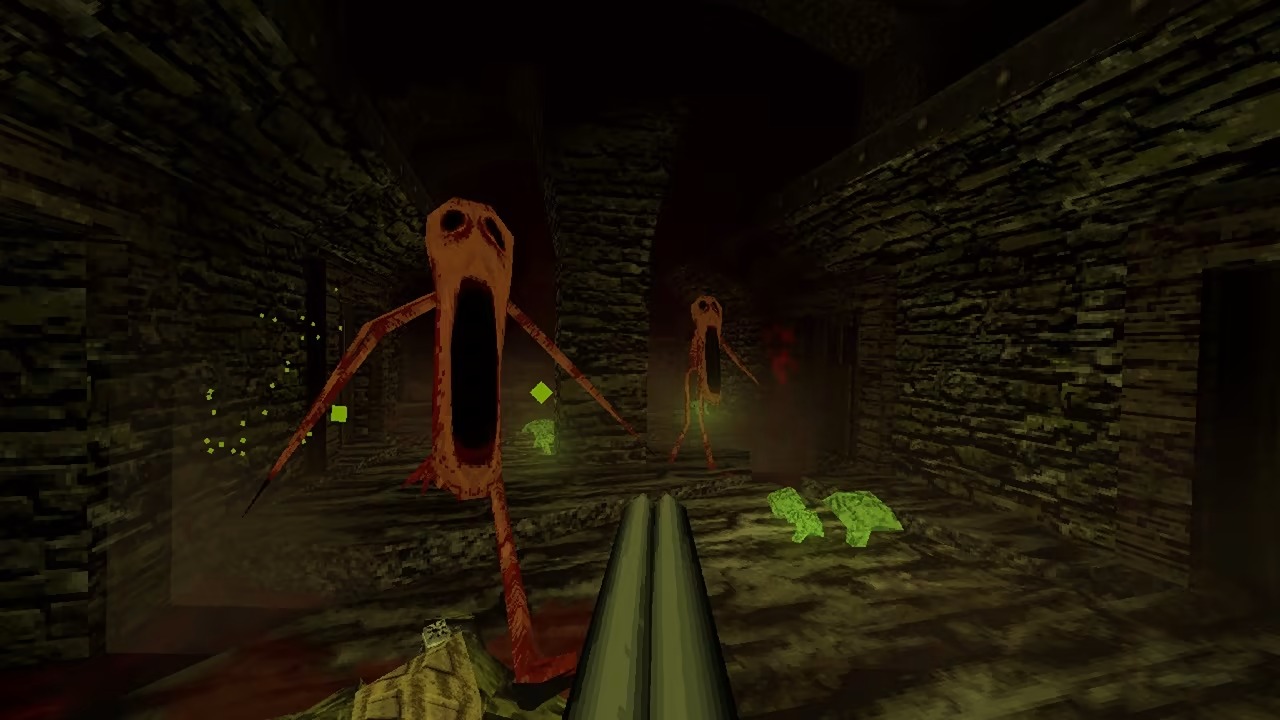 Games that promise to deliver an experience akin to past greats often miss the mark, even if they end up being good games anyway. DUSK is one of many, many recent first-person shooters that claims to bring back the feel of the classics. It is also by leaps and bounds the one that hits nearest to the mark in every way. The coolest thing is that it doesn't do that by biting off any particular classic. It's very much its own thing. It just feels like it come out of that same inkwell of ideas that the top FPS games of the 1990s did. Speedy gameplay, cool weapons, interesting levels to explore, and lots of nasty enemies to mow down.
Runner-Up: Mushihimesama ($19.99)
Best Narrative Adventure Game
The House in Fata Morgana: Dreams of the Revenants Edition ($39.99)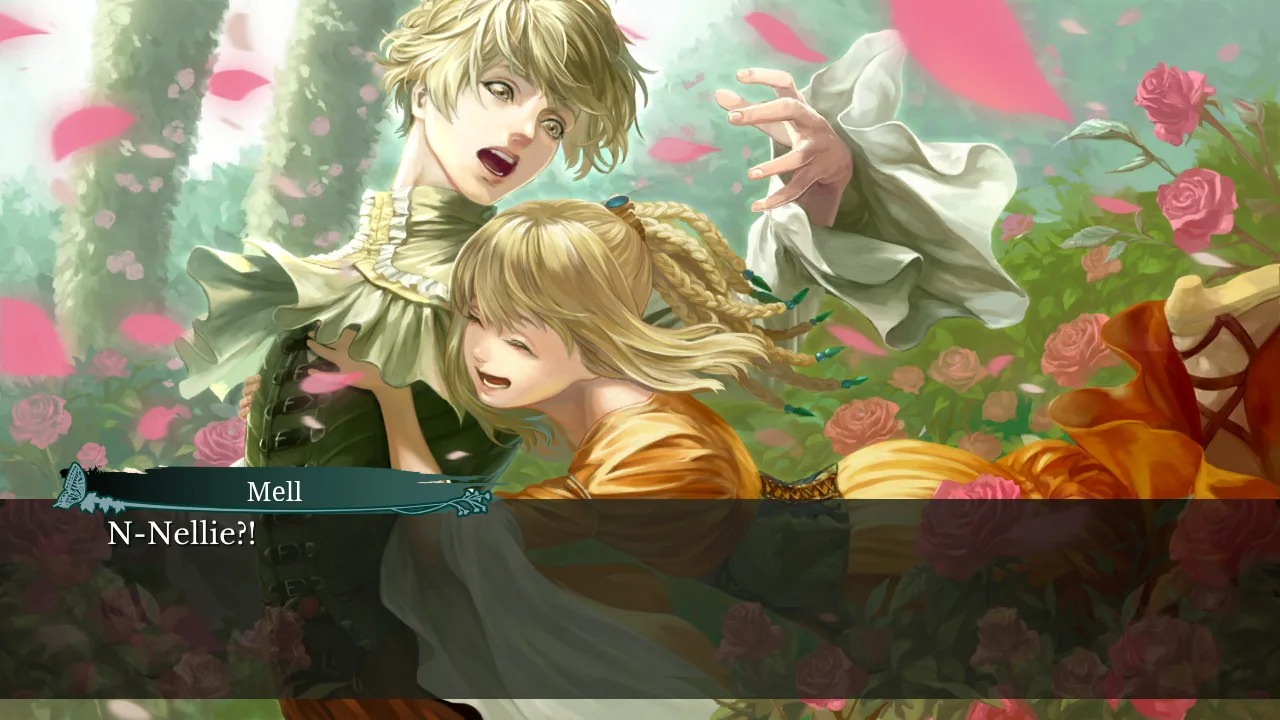 Another fiercely competitive genre on the Nintendo Switch, but one with a clear winner this year. The House in Fata Morgana got a lot of hype earlier this year for its brief tenure as the highest-rated game of all-time on Metacritic. Is it the best game of all-time? Well, that's not for me to decide. But it's an exceptional visual novel with a jaw-dropping story to tell, and unless you completely hate this kind of game it's one you'll really want to dig into immediately.
Runner-Up: Sumire ($14.99)
Best Strategy Game
ActRaiser Renaissance ($29.99)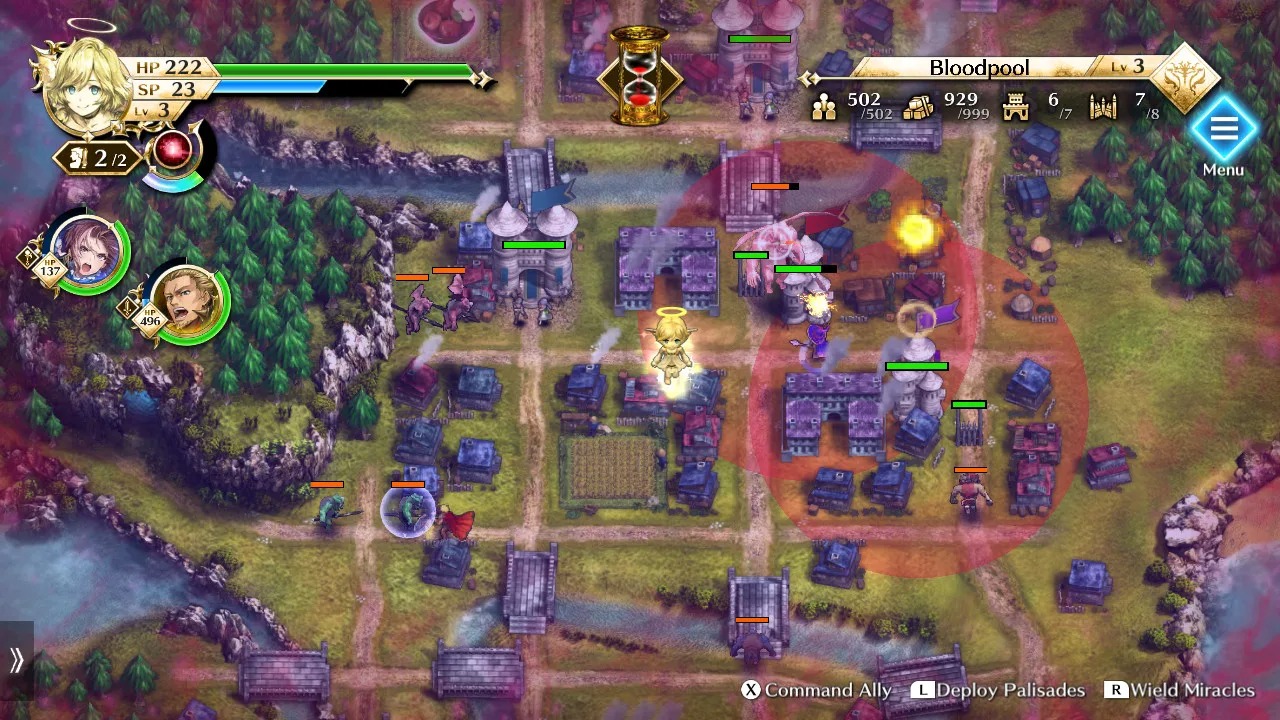 Okay, only half of this game is strategy. But this out-of-nowhere remake of the Super NES launch title beefs up that strategy half something fierce. Fans of the original are split on whether that's a good thing or not, but it undoubtedly makes for a different game, one that requires a bit more engagement from the player. The action side has also seen some improvements, of course. The result is something that feels somewhere between a mere remake and a sequel, and it's a blast. Toss in a new arrangement of the game's spectacular soundtrack, support for both button controls and touch, and you've got a winner.
Runner-Up: Dice Legacy ($19.99)
Best Board/Card Game
Mario Party Superstars ($59.99)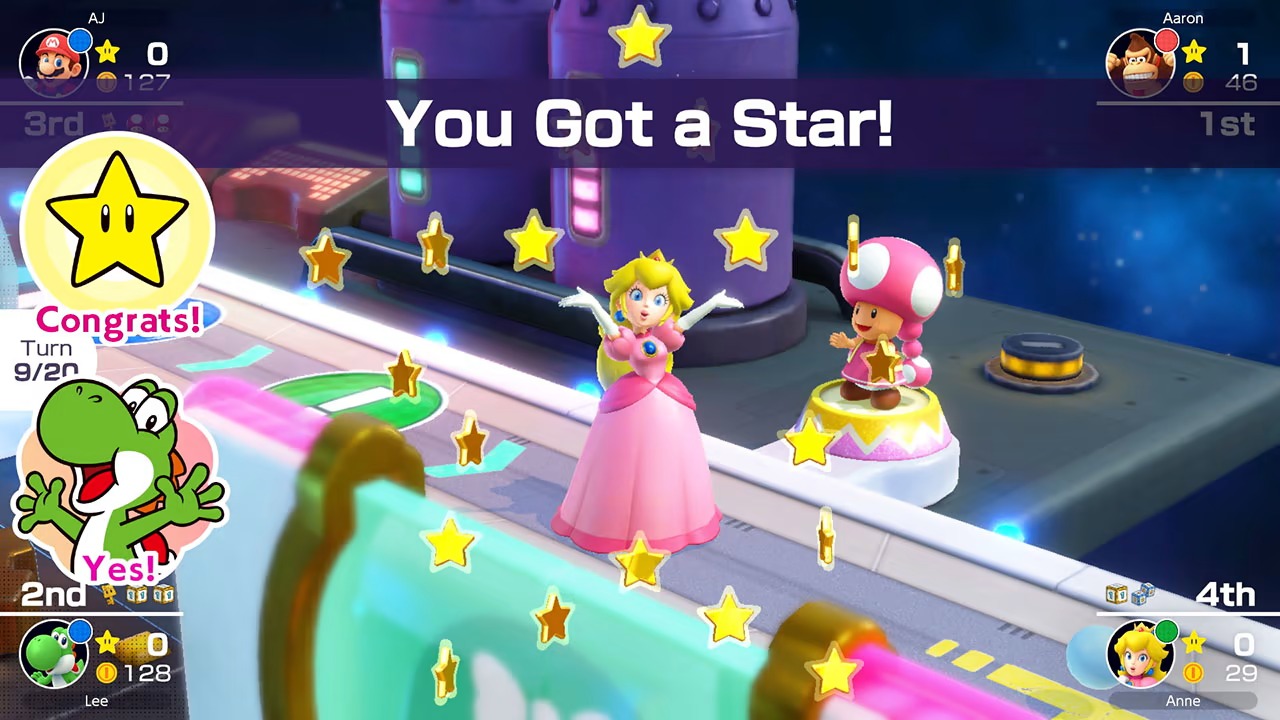 I know it says 'Party' right there in the title, and this is indeed a very good party game. But it's also a board game, which allows me to satisfy this particular genre for 2021. With revamped versions of five boards from the first three games in the series and an assortment of one hundred fan-favorite minigames, it's exactly what you're looking for if you've missed the traditional gameplay that pushed this series into the spotlight in the first place. There are tons of unlockables, online play that actually works, and a whole lot of other bits and bobs to mess around with. Mario Party Superstars really is a superstar entry in the series.
Runner-Up: Monster Train First Class ($29.99)
Best Collection
Capcom Arcade Stadium (Free, $39.99 DLC)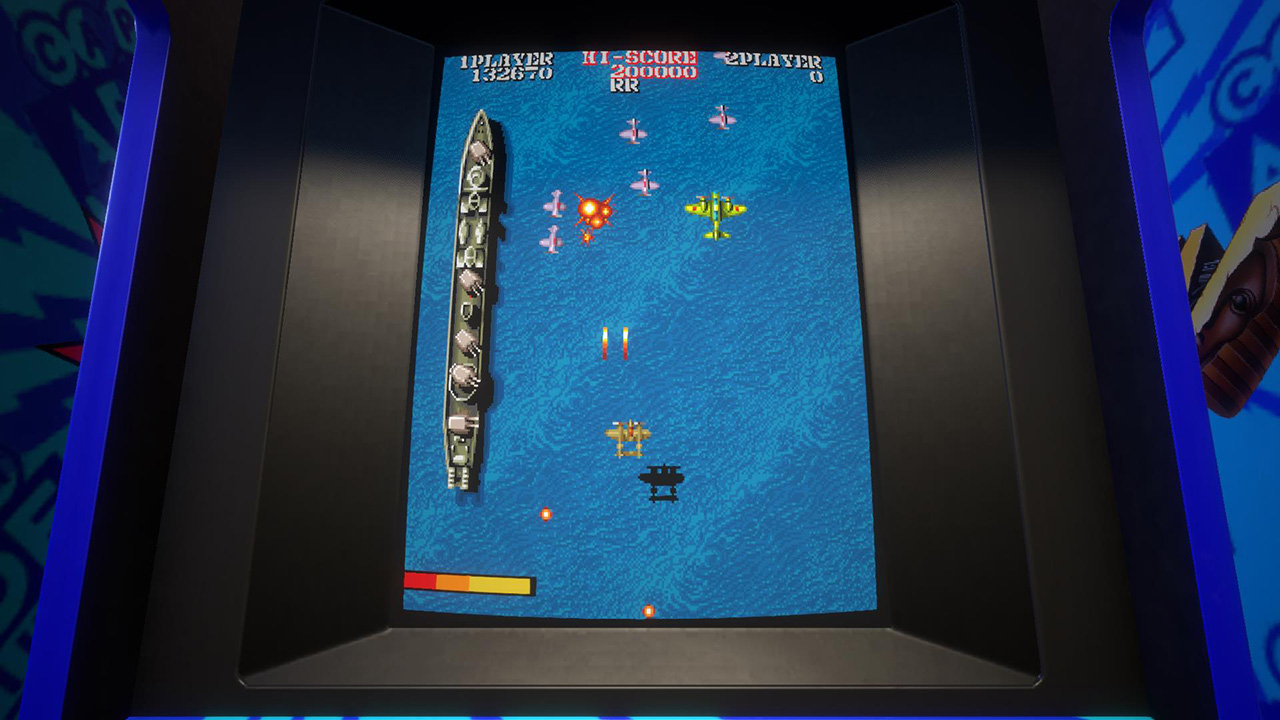 This was a very tough call, as there were a number of intriguing and enjoyable collections released in 2021. The best all-around package, however, is Capcom Arcade Stadium. The wrapper itself is free and includes one game, the classic 1943: The Battle of Midway. Another thirty-one games are on offer either in packs or individually, covering seventeen years of Capcom's arcade history. While there are some quibbles to be had with the emulation quality, the addition of achievements, special challenges, leaderboards, and a bunch of other fun extras make for a fantastic celebration of Capcom's history.
Runner-Up: Castlevania Advance Collection ($19.99)
Best Simulation Game
New Pokemon Snap ($59.99)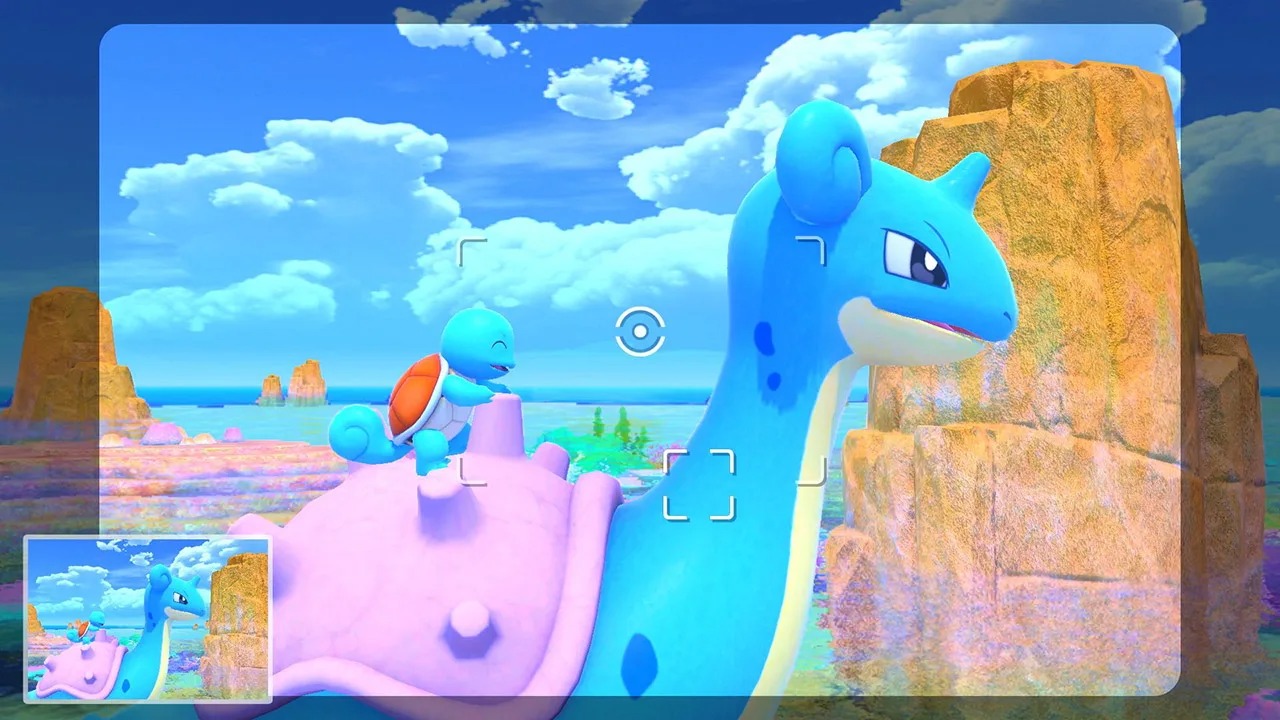 Am I playing fast and loose with genre labels here? Maybe. But I don't know what else you would call this game. It's a Pokemon photography simulation, there are no two ways about it. It's a really well-done Pokemon photography simulation, no less. Delivering the sequel those who loved the Nintendo 64 original have waited decades for, New Pokemon Snap allows you to travel around a gorgeously-rendered world filled with common and rare Pokemon alike. It can be enjoyed as breezily or casually as the original game, but those who want to dig into it and do everything will find this is one long-lasting game indeed.
Runner-Up: Story of Seasons: Pioneers of Olive Town ($39.99)
That's it for the 2021 Genre Awards, friends. Mikhail has his own Best of 2021 stuff that you may already have seen some of, and I'll have the Best Switch Games of 2021 list for you tomorrow. Hopefully this list will help you find a few new games to play, or at least support your own fine taste in games. What are your favorites for this year? Comment below and let me know the games you liked best in some of these genres. I'm always open to hear them. As always, thanks for reading!