Hello gentle readers, and welcome to the SwitchArcade Round-Up for January 23rd, 2023. In today's...
Hello gentle readers, and welcome to the SwitchArcade Round-Up for January 23rd, 2023. In today's article, we've got a trio of reviews for you. We've got my thoughts on Persona 3 Portable and NeverAwake, while our pal Mikhail has a slick write-up of the excellent A Space for the Unbound. After that, we've got some new releases to check out, plus the usual lists of new and outgoing sales. Let's get this party started!
Reviews & Mini-Views
Persona 3 Portable ($19.99)
So hey, I'm the person that likes Persona 3 best out of the last three games in the series. It's me, I did it. I like the characters, I like their arcs, I like the main plot, and I like the friction in the game that was smoothed out of its follow-ups. It has a gutsy ending, and I think it's a really cool game. I gave Persona 5 Royal a perfect five, so I guess that's it then. Persona 3, five out of five, pack it up and head home.
Unfortunately, it's not that simple. There are three versions of Persona 3, you see. I guess we can call this the fourth. First there was Persona 3 for PlayStation 2. Never buy the first version of a modern Persona game, friends. The following year saw the release of Persona 3 FES for the PlayStation 2. It added a wholly unnecessary epilogue called The Answer which, as after-the-fact epilogues often do, messed with the excellent ending of the base game. It also added some story bits to the main game, let you take Koromaru for walks, and tossed in some extra content and options here and there. Nothing from the original game was left behind in the process. It's a great way to play Persona 3.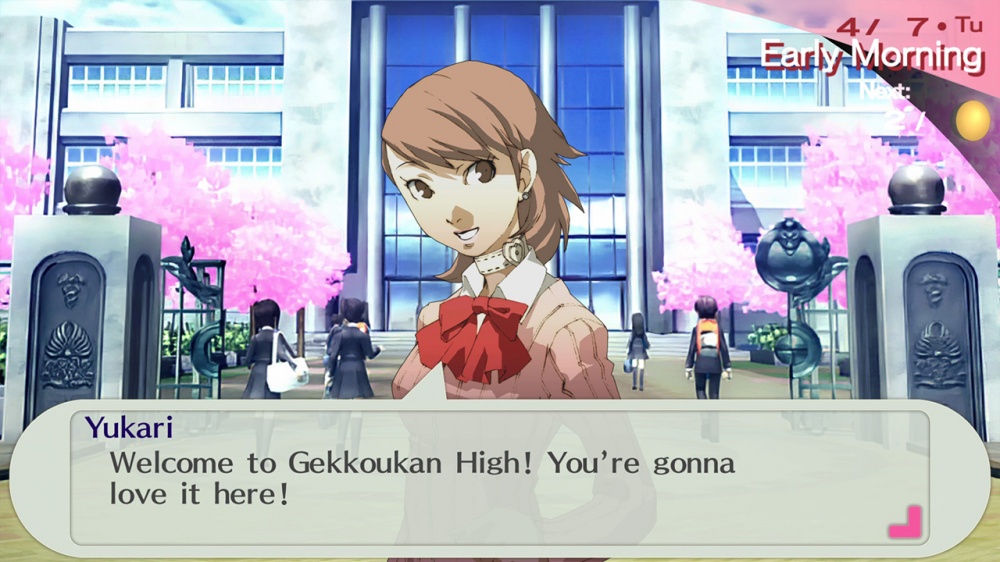 A couple of years later, Atlus decided to bring out a version of Persona 3 for the highly successful PlayStation Portable. While the impressive handheld often punched well above its weight, it didn't have quite enough power or disc space for direct PlayStation 2 ports. So Atlus cut back on some elements of the original game, removing animated cut-scenes and swapping out the free-roaming movement for a more visual novel-like presentation. It also removed the epilogue from FES, while at the same time adding a new female version of the main character to give you a different perspective on the story complete with new social links. There were also a number of genuinely helpful quality of life improvements, like giving you the option of direct control over your party members.
That makes porting the game to modern consoles a tough matter. You can either bring over the PlayStation 2 FES and lose the female main character and all of the gameplay improvements of the PlayStation Portable version, or you can bring over Persona 3 Portable and lose both The Answer and the superior presentation of the PlayStation 2 game. There probably isn't a choice here that will please everyone short of perhaps remaking the game so that it has the best of both worlds. Atlus has opted for Persona 3 Portable, upscaling the visuals and giving it a few tweaks to update it that much more.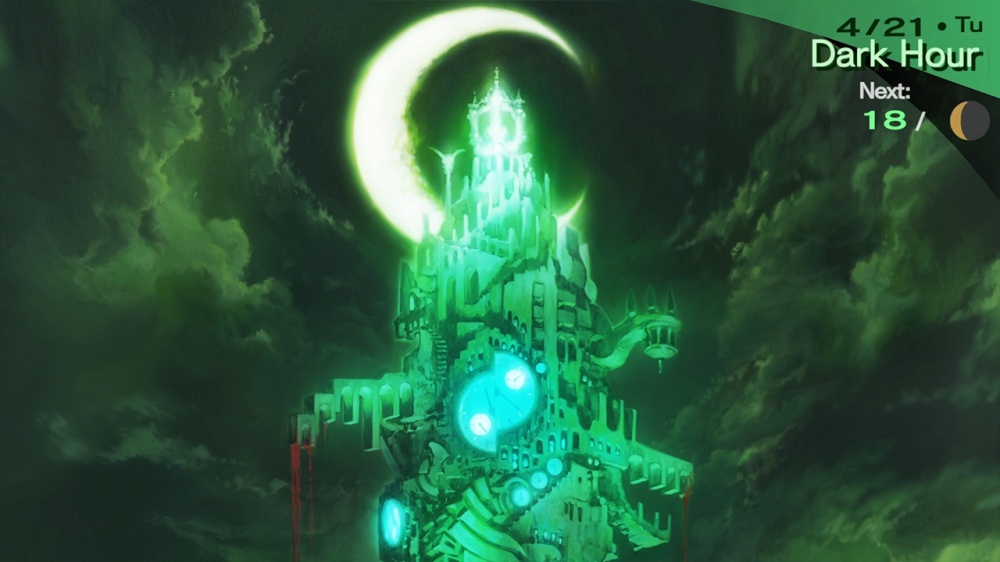 I didn't mind the sacrifices Persona 3 Portable made in its time and place too much, but that was more than a dozen years ago. I wish I could say I could look past the cutbacks, but I can't. Not completely. It's less atmospheric. You don't feel the locations as well in Portable. The characters feel considerably less expressive. On top of all of that, the upscaling done on the backgrounds here doesn't look very good. This may well be the worst I have ever seen any version of Persona 3 look. I love Persona 3, and I find it quite likely that for many new fans of the series, this will be their first brush with this entry, and frankly I think it deserved better.
That said, at its core this is still Persona 3. Still the same great characters, fascinating plot, challenging bosses, and enjoyable gameplay mechanics. Pushing farther and farther into the towering Tartarus is very satisfying, and you truly feel like you're ascending an impossibly large dungeon piece by piece. There are lots of Social Links to develop, and some of the stories that spring from them are superb. The overall plot is twisty and at times heart-wrenching, and the ending is quite poignant. It's a long haul to reach that ending, but I belive such journeys are best made on a handheld. The new quick save feature is perhaps the best new addition for this port, allowing you to quickly end your session whenever you might need to.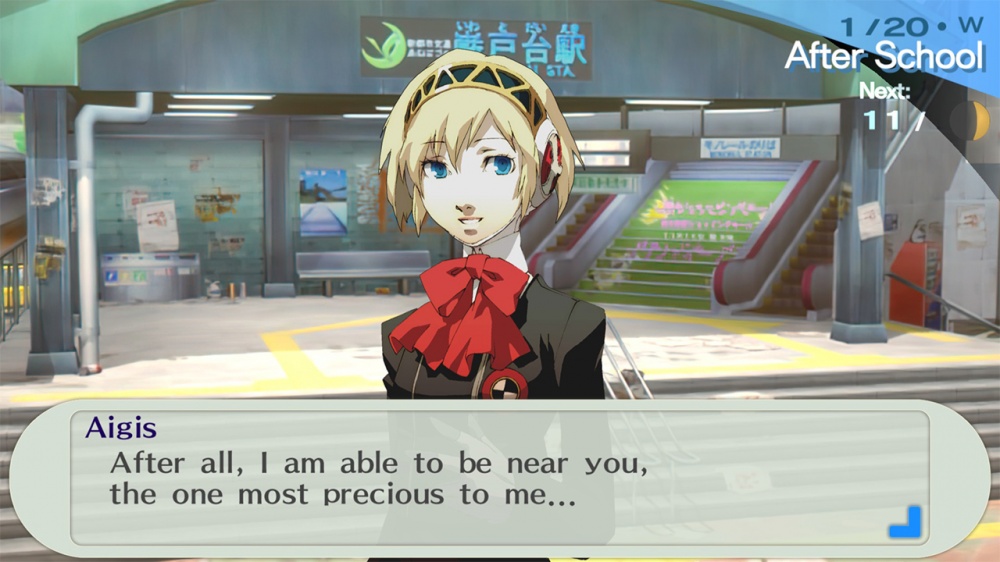 The trimmed-down-for-PSP presentation of Persona 3 Portable was an overall detriment to the game in 2009/2010, and it hurts it even more in 2023. Some nasty upscaling works against the stylish UI and excellent character art, and I do at least wish the removed animated cut-scenes had been reinstated for this version. Even with all of that in mind, this is still a great JRPG. Challenging, compelling gameplay mechanics combined with a strong story and a fantastic soundtrack make this an easy pick-up for fans of the genre and series alike, even if one can't help but wish for a less compromised version.
SwitchArcade Score: 4/5
NeverAwake ($24.99)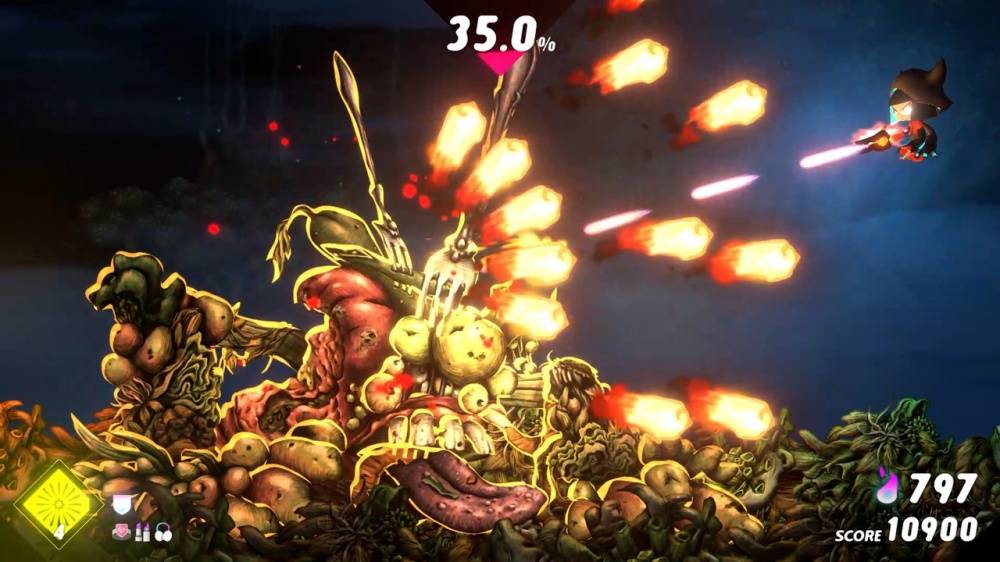 There's no doubt about it, NeverAwake is a very cool shooting game. I haven't played anything else quite like it, and the most surprising thing is that for all of the unusual things it does, all of it works really well. The premise involves a girl who can't wake up, but we're in the dark about what happened to her at the outset. We have to navigate her nightmares, picking up souls and defeating the terrors that lurk within. The game spans more than eighty levels, which sounds like an absolutely bonkers number for a shooting game, but like I said, NeverAwake is a bit different from the norm.
The levels in NeverAwake are pretty short on the whole. After a couple of minutes at the most, they'll loop back around to the start. Your goal isn't to play through them, though. No, your goal is to gather up enough souls to bring your meter to 100%, a process that may take you less than a single lap if you know what you're doing. Souls are often dropped by defeated enemies, but you'll sometimes need to extract them by shooting a giant crystal or by defeating a boss. Clearing levels faster earns you better rewards and gives you a better place on the leaderboards.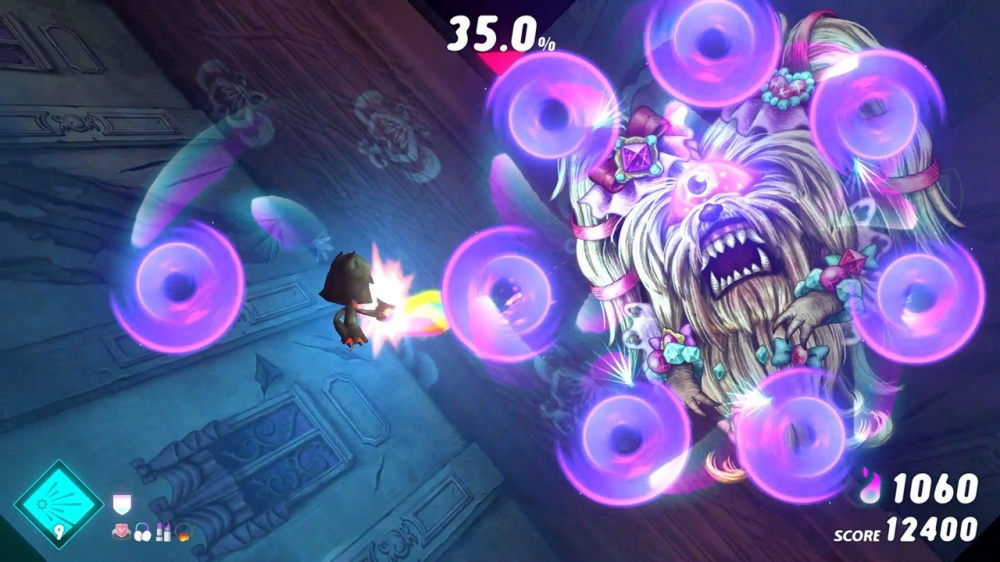 As in a standard shoot-em-up, the levels scroll on their own. The controls are more akin to a twin-stick shooter, however. Use the left stick to move, the right to fire your regular attack, the left trigger for a useful dash, and the right trigger to use your equipped special attack. You can turn on an assist that helps you aim, or you can just go it on your own. As you play you'll unlock various extra special attacks and gear pieces that convey a number of benefits, which you can buy with souls and equip in whatever combinations you desire. You'll also unlock some other extras, with things being handed out to you at a steady pace to keep things lively. Oh, and you'll also slowly be fed the game's plot, which is rather intriguing.
NeverAwake plays well, has a fascinating, strong sense of style, and is very unique. Its brief levels meant I ended up devouring the game like a bowl of popcorn, and I had a blast with every minute of it. The story and sense of wonder at what bizarre situation I would wade into next kept me going to the end, and the unlockable challenges and leaderboards brought me back for more still. If you like shooting games, action games, or twin-stick shooters, you'll want to put NeverAwake on your shopping list.
SwitchArcade Score: 4.5/5
A Space for the Unbound ($19.99)
A Space for the Unbound from Mojiken and Toge Productions caught my eye ever since its original reveal. I'm a sucker for narrative driven adventures set in small towns, and the pixel art aesthetic in A Space for the Unbound was just the icing on the cake in every trailer. It features two high schoolers, supernatural abilities, secrets, the end of the world, and more. This is also the first game I've played since Sega's Lost Judgment to tackle some important topics well.
Since A Space for the Unbound is a story-driven experience, I don't want to ruin any of the surprises or story. I was surprised and pleased with how well it handled many important topics. In its dozen or so hours of runtime, I only found myself feeling annoyed with a few portions of the middle of the experience. I often find myself being let down by the gameplay portion of these kinds of games, and while that aspect is straightforward, it could've used some fine-tuning in its pacing there. The story itself elevates this quite a bit, and that's what makes this an essential.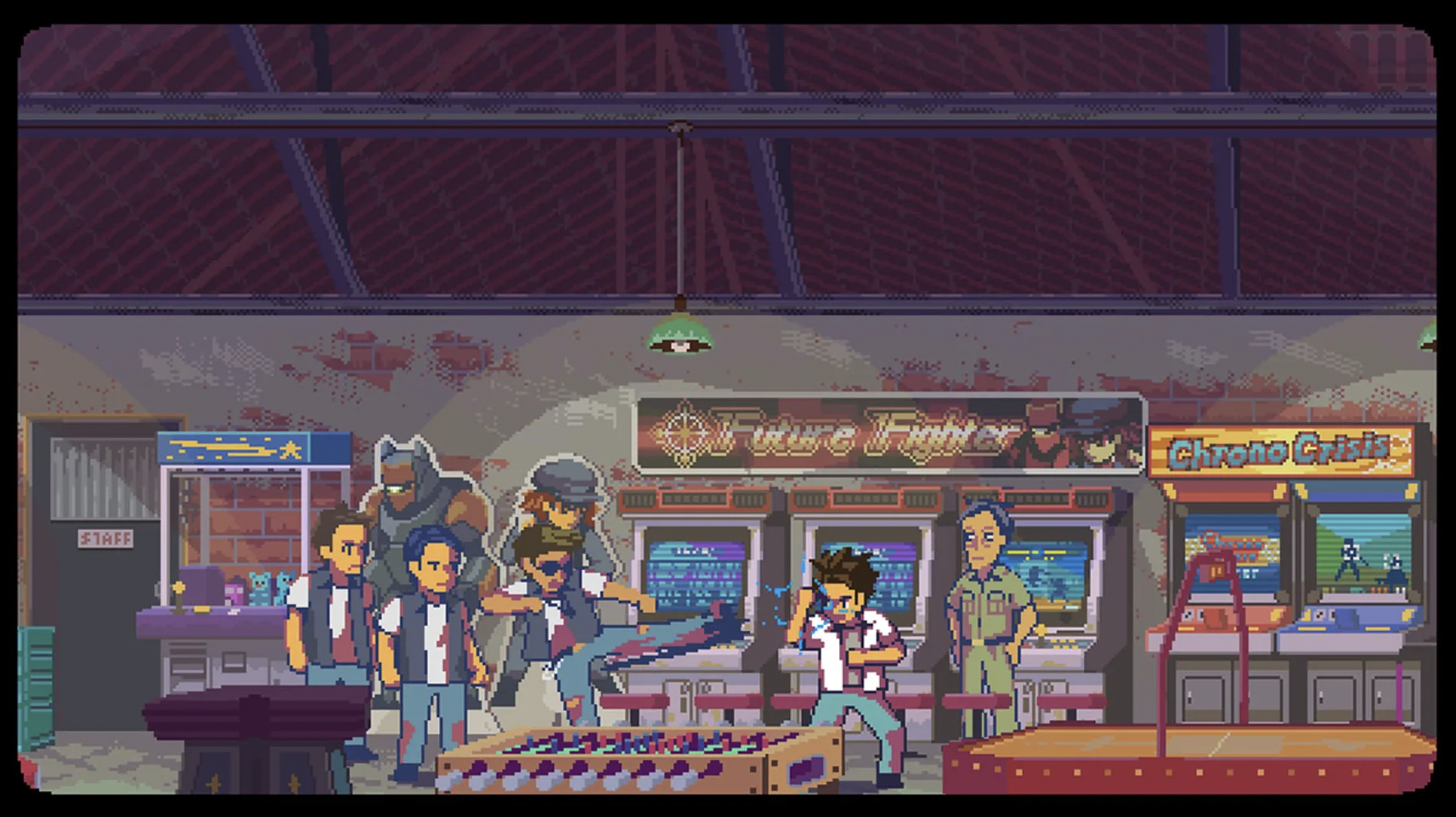 Visually, A Space for the Unbound is mostly amazing. The pixel art is gorgeous, and a lot of the animations and environments look brilliant. Some elements look a bit off compared to how well-designed everything else is in A Space for the Unbound. On the performance side of things, A Space for the Unbound isn't perfect on Nintendo Switch, but the performance issues I ran into weren't a dealbreaker.
One aspect I wanted to highlight for the Switch port of A Space for the Unbound is the support for the Switch's touchscreen. I love when you can progress dialogue by tapping the screen in handheld mode, and A Space for the Unbound having support for it was great. A Space for the Unbound also looks sublime on the Switch's OLED screen despite the lower resolution. This is definitely a game worth grabbing a physical release for on Nintendo Switch.
While a few of the gameplay portions in the middle dragged a bit too much, A Space for the Unbound is one of the best narrative driven indie games I've played. Despite not having been to Indonesia which inspires the setting, the storytelling, characters, and atmosphere all felt perfect. It reminded me of how I felt playing The Kids We Were and Persona 4 Golden in that sense. If you enjoy memorable stories and great characters, A Space for the Unbound is an easy recommendation on Nintendo Switch. -Mikhail Madnani
SwitchArcade Score: 4.5/5
New Releases
Demolish & Build Classic ($14.99)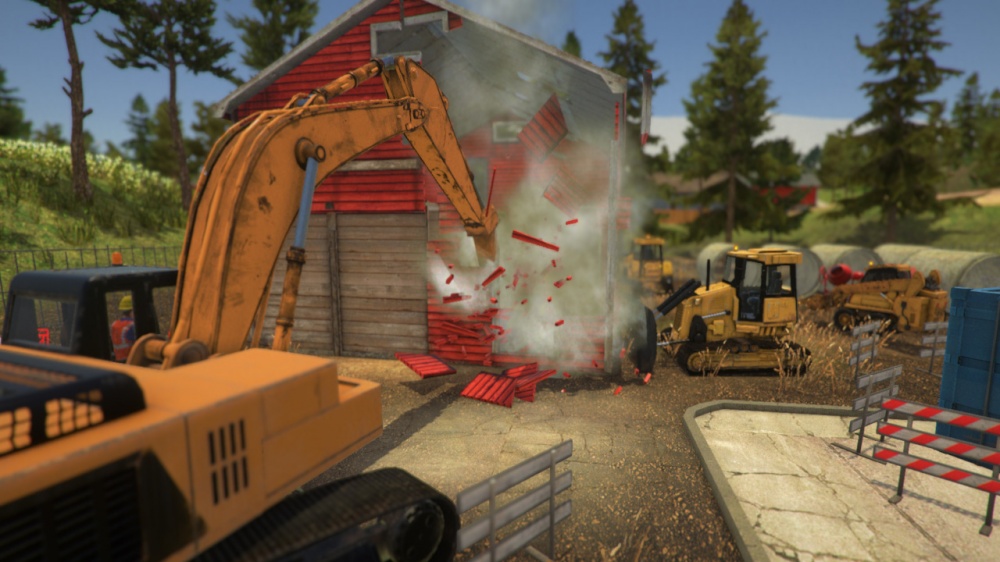 Here's another one from Ultimate Games. You take charge of a construction and demolition company and need to take on various jobs to earn money and grow. There are a number of machines to use, an open world you can explore, a number of missions to complete, and a few different gameplay mechanics to deal with. There's a certain pleasure to breaking things in any game, and I'd imagine this is no different in that regard.
Kindergarten Buddy Edition ($19.99)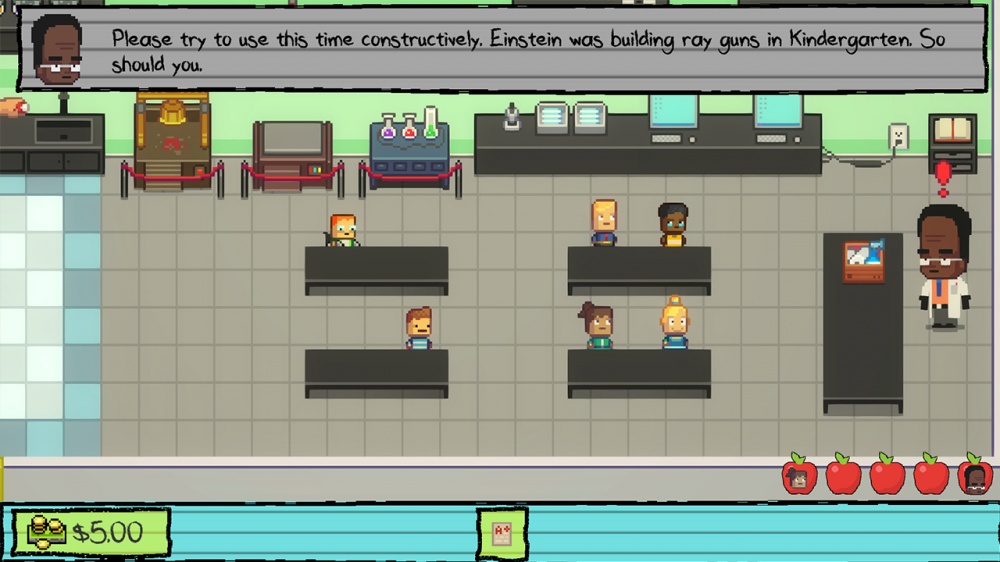 This packs both Kindergarten and Kindergarten 2 into one convenient package, bringing the games to the Nintendo Switch for the first time. These games are absolutely beloved by folks over on Steam, so I'd imagine they will go over fine with the Switch crowd too. You're in kindergarten, reliving the same day again and again. Interact with the teachers and other students, explore when and where you can, and just see what weird stuff you can find. Be advised that it gets a little bloody, and there's a lot of crude humor and such. Just like a real kindergarten.
Magic Klondike ($4.99)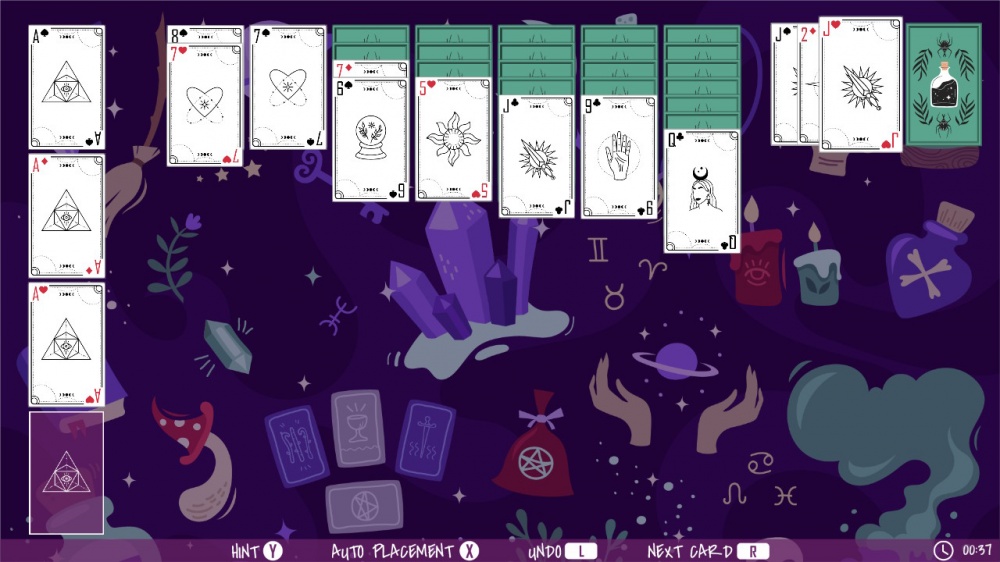 This is just a basic Klondike solitaire game that allows you to pick from a variety of card backs and table themes. I'm not sure if anyone needs another Klondike solitaire game at this point, and there are better options if you're looking for your first one on the system.
Elta7 ($5.49)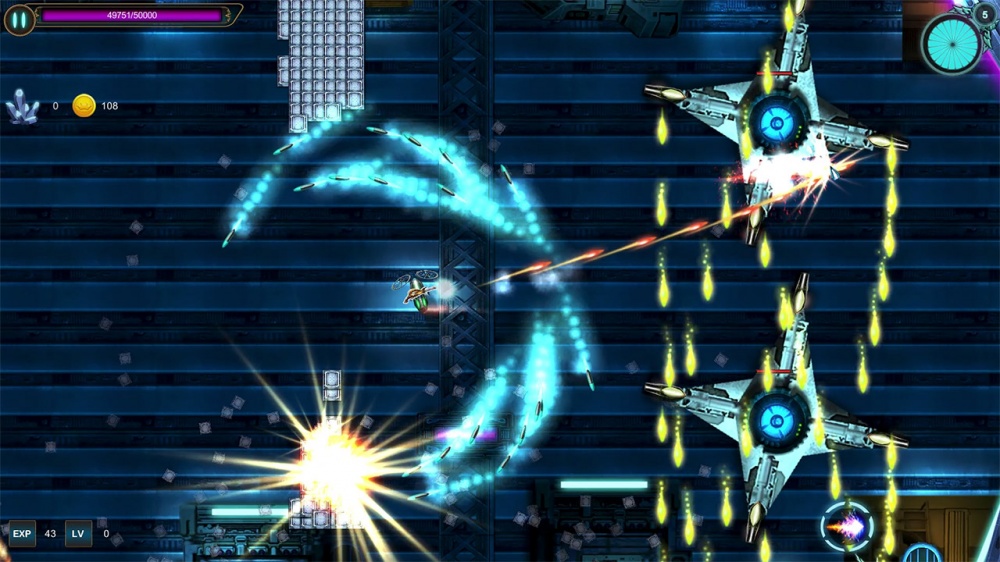 This is a roguelite shooter that looks to have twin-stick controls. It seems to have the usual assortment of features for a game of this sort, with its primary distinguishing feature being its futuristic setting that sees you as part of a resistance against an oppressive force known as Skynet. With a premise as original as that, I can't really see how it could go wrong.
Beach Cafe: Caribbean Sand ($3.99)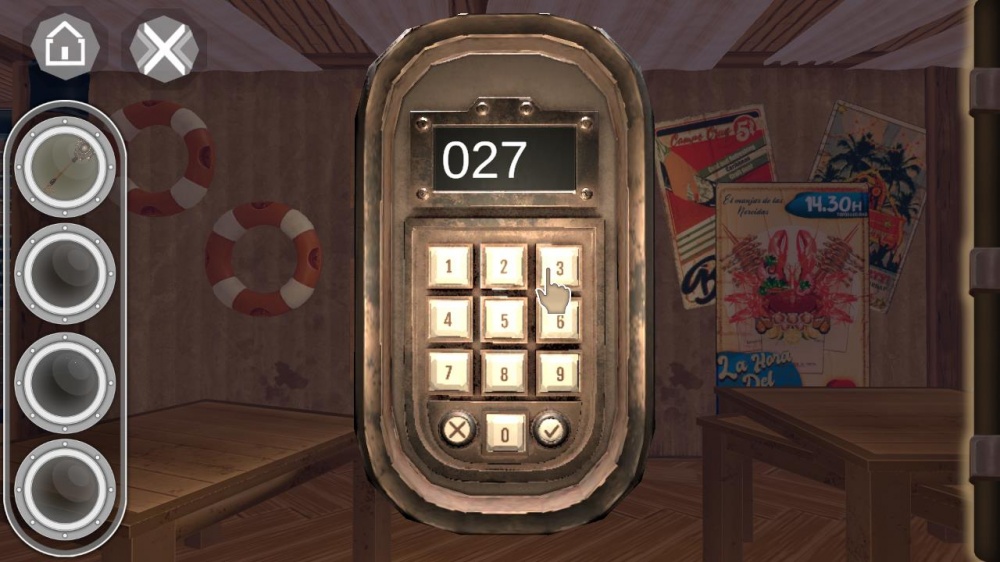 Cooking & Publishing has a low-cost escape room-style adventure game for us today. It is set in an abandoned beach cafe and sees you investigating the disappearance of your grandfather. I'll give them the smallest benefit of the doubt that this isn't just a template from the Unity Asset Store flipped onto the eShop, but it doesn't look much better than that.
Frido ($4.99)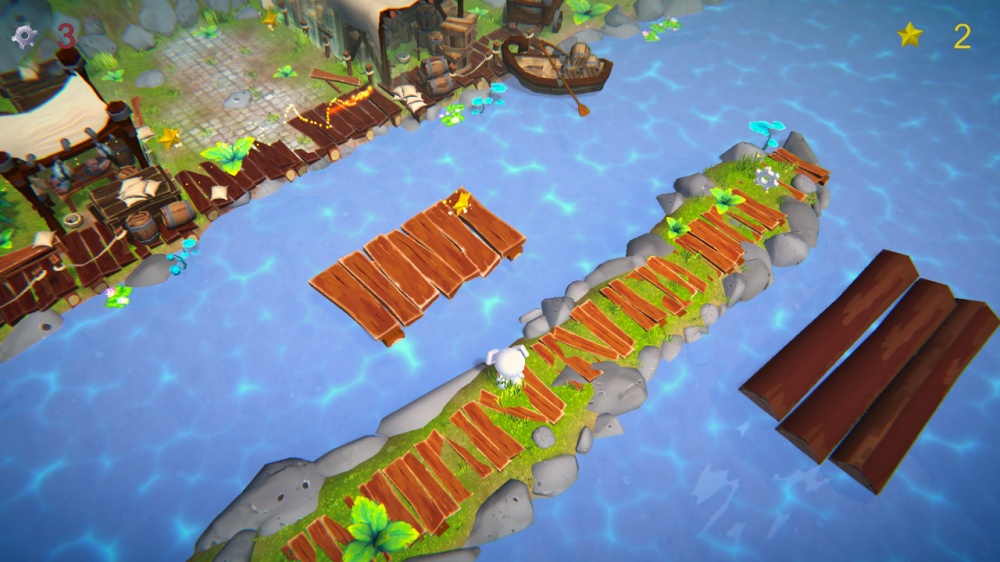 A fairly straightforward 3D platformer with ten stages to play. It doesn't seem to be of the highest quality, but I suppose for the price it's asking one can expect a little bit of roughness. You play as a robot time traveler who is trying to return to its own time, which is a cute enough premise.
Santa Claus Goblins Attack ($9.99)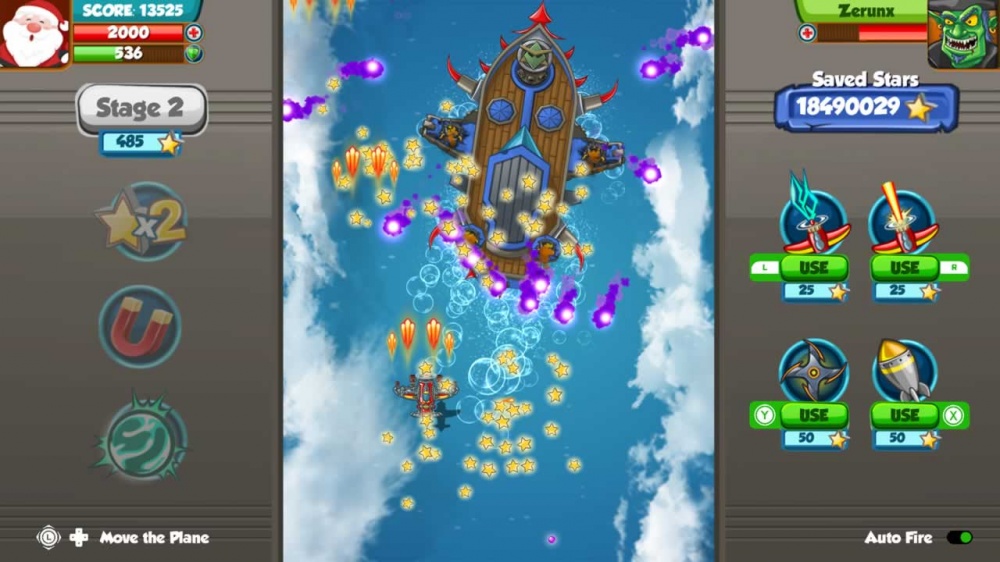 Alright, who ordered the month-late bullet hell shoot-em-up with Santa Claus in an old war plane battling an army of goblins? Because that is an oddly specific thing to ask for, but here it is. Other than the bizarre premise, this is a fairly basic vertically-scrolling shooter that features an upgrade system to power up your weapons and shields as you go. I can't imagine buying or playing this with the wealth of top-tier shooters on the platform, but I'm sure it will be someone's jam.
Sales
(North American eShop, US Prices)
Some lesser-seen games in the inbox today. Nothing that jumps out at me in any significant sense, but feel free to take a careful look through the list and see what catches your eye. Not a whole lot in the outbox, but JellyCar Worlds is wrapping up its first post-launch sale and might be of interest to some of you.
Select New Games on Sale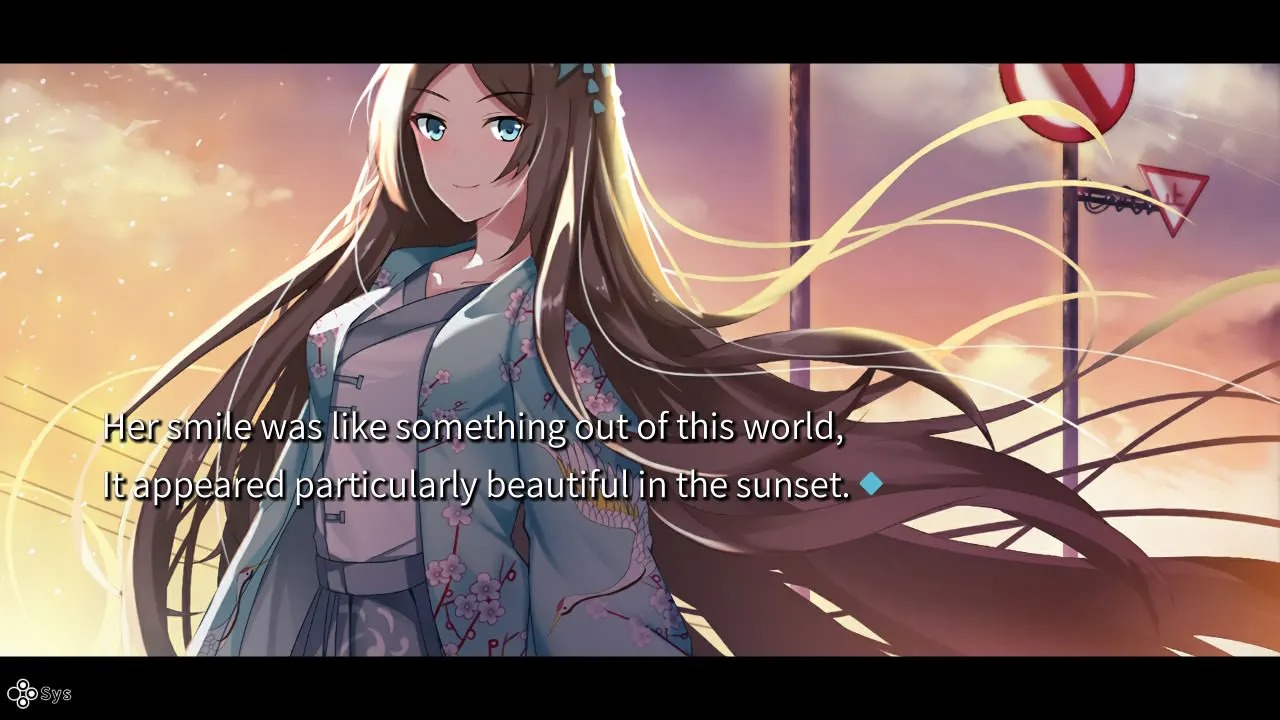 Youkai Poetry ($4.49 from $6.99 until 1/30)
Lily of the Hollow Resurrection ($4.49 from $6.99 until 1/30)
Gaokao.Love.100Days ($6.49 from $11.99 until 1/30)
Reverse Memories ($4.49 from $6.99 until 1/30)
The Jackbox Party Pack 2 ($9.99 from $24.99 until 2/1)
Revertia ($1.99 from $4.99 until 2/3)
Joggernauts ($2.99 from $14.99 until 2/3)
Double Cross ($3.99 from $19.99 until 2/3)
Restless Soul ($4.49 from $14.99 until 2/3)
Turnip Boy Commits Tax Evasion ($5.99 from $14.99 until 2/3)
Bite the Bullet ($2.99 from $14.99 until 2/3)
Lila's Sky Ark ($4.49 from $14.99 until 2/3)
Mable & The Wood ($2.99 from $14.99 until 2/3)
Blue Fire ($7.99 from $19.99 until 2/3)
The King's Bird ($3.99 from $19.99 until 2/3)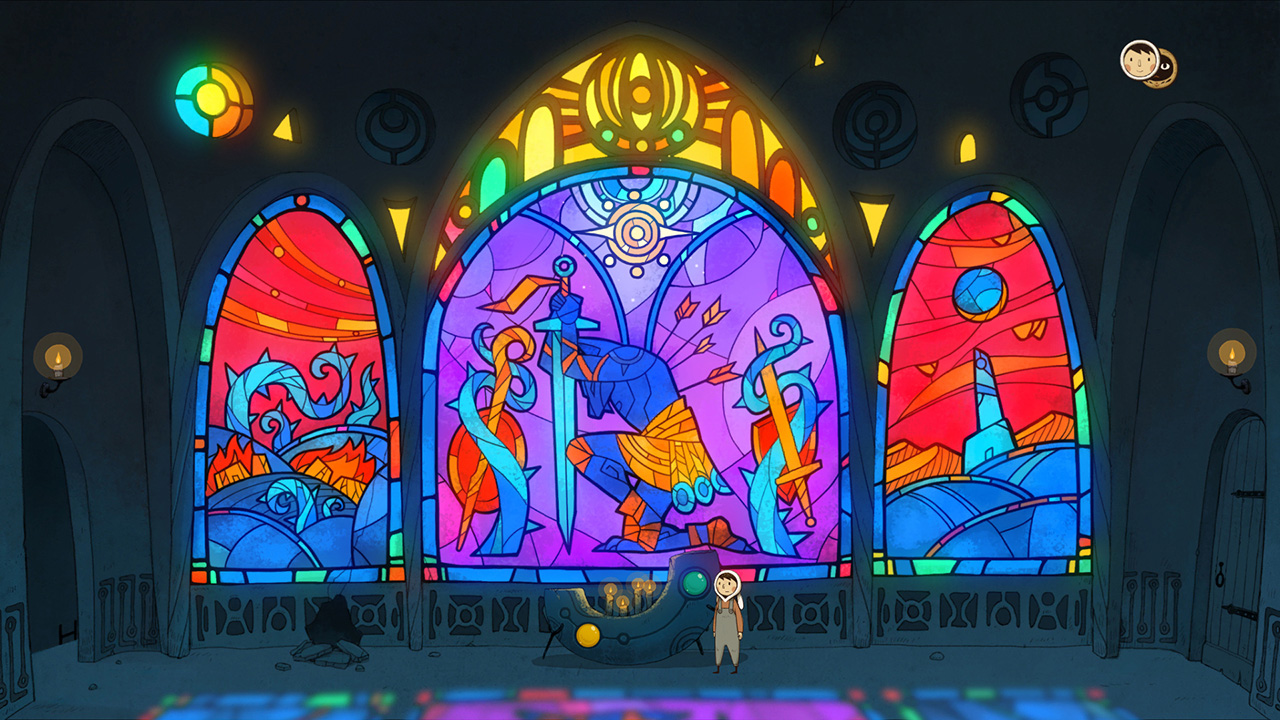 Luna the Shadow Dust ($14.99 from $19.99 until 2/4)
Rhythm Fighter ($12.74 from $16.99 until 2/4)
Dying: Reborn ($7.49 from $9.99 until 2/4)
Necrobarista Final Pour ($16.49 from $21.99 until 2/4)
Chinese Parents ($9.74 from $12.99 until 2/4)
Christmas Tina ($20.24 from $26.99 until 2/4)
Hatchwell ($4.99 from $9.99 until 2/5)
Brutal Chase Turbo ($2.79 from $13.99 until 2/6)
The Unexpected Quest ($5.25 from $15.00 until 2/9)
In My Shadow ($7.20 from $12.00 until 2/9)
Toki Tori ($1.99 from $4.99 until 2/10)
Toki Tori 2+ ($1.99 from $14.99 until 2/10)
Swords & Soldiers ($1.99 from $7.49 until 2/10)
RIVE: Ultimate Edition ($1.99 from $14.99 until 2/10)
Swap This! ($1.99 from $4.99 until 2/10)
Trenches ($7.99 from $9.99 until 2/10)
Brawlout ($7.99 from $19.99 until 2/11)
Crypt of the NecroDancer ($3.99 from $19.99 until 2/12)
Extreme Snowboard ($5.99 from $7.99 until 2/12)
Sales Ending Tomorrow, Tuesday, January 24th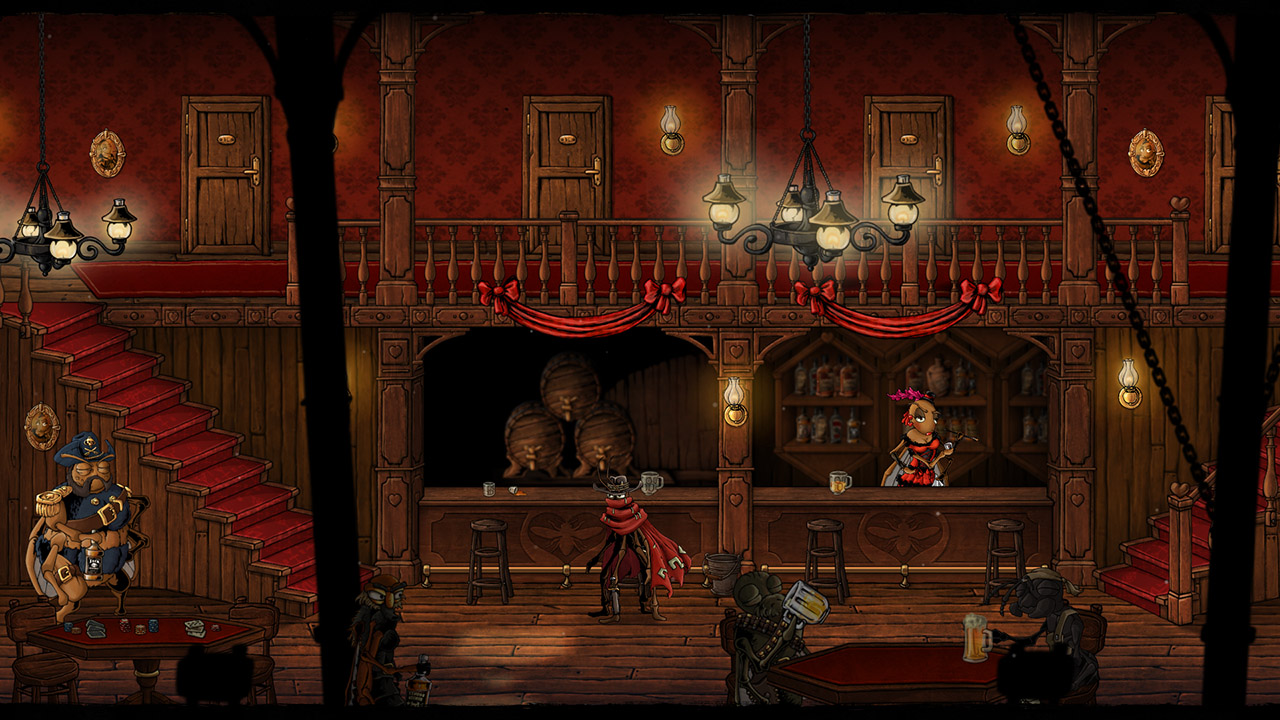 Blood Will Be Spilled ($1.99 from $14.99 until 1/24)
Feudal Alloy ($1.99 from $16.99 until 1/24)
Ghost Grab 3000 ($1.99 from $4.99 until 1/24)
JellyCar Worlds ($6.79 from $7.99 until 1/24)
Rising Hell ($4.99 from $9.99 until 1/24)
Singled Out ($1.99 from $4.99 until 1/24)
Switch 'N' Shoot ($1.99 from $4.59 until 1/24)
Tyd wag vir Niemand ($1.99 from $9.99 until 1/24)
When the Past Was Around ($4.24 from $8.49 until 1/24)
That's all for today, friends. We'll be back tomorrow with more new releases, more sales, a couple more reviews, and perhaps some news. Who all is playing Fire Emblem Engage? Are you enjoying it? Let me know in the comments, if you're that-way inclined. I hope you all have a great Monday, and as always, thanks for reading!