Hello gentle readers, and welcome to the SwitchArcade Round-Up for September 8th, 2022. It's Thursday,...
Hello gentle readers, and welcome to the SwitchArcade Round-Up for September 8th, 2022. It's Thursday, and that means we've got a lot of new releases to check out. Yes, the headline game of the week is hitting tomorrow, but that doesn't mean there aren't some other interesting games to look at. Beyond that, we've got the usual lists of new and outgoing sales for you to ponder over. Let's get to the good stuff!
New Releases
BPM: Bullets Per Minute ($24.99)
A rhythm game crossed with a first-person shooter crossed with a roguelite, BPM is a slick game that you'll either love or hate. You play as a Valkyrie and need to battle forces of the underworld. All of the action moves to the beat, and there are plenty of random elements to earn it that roguelite badge. There are seven bosses to take down, after which you'll take on the final boss. It's that easy! No, I'm just kidding. You'll have to bust your butt if you want to see the end of this game.
White Day: A Labyrinth Named School ($29.99)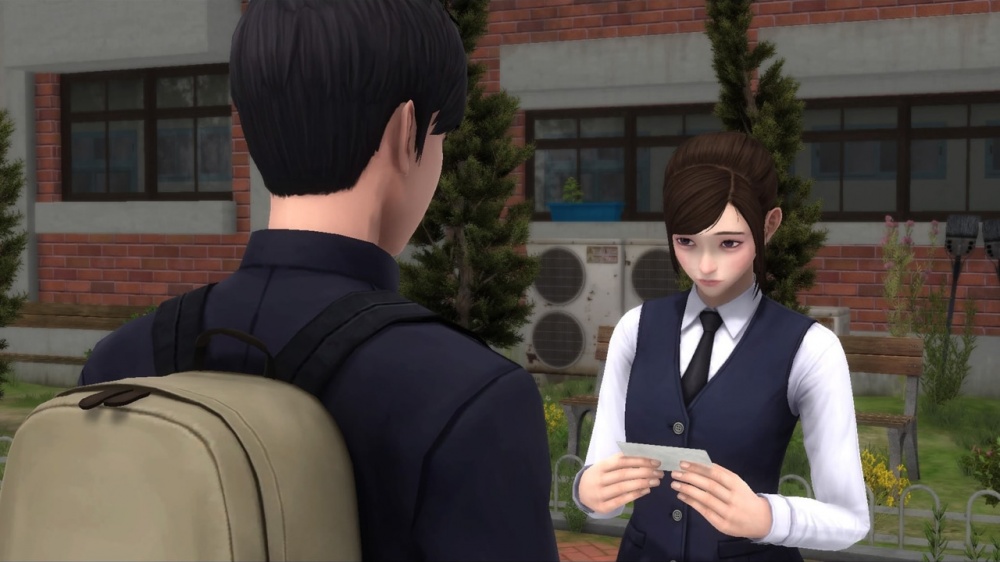 Ah, that's nostalgic. I remember when this debuted on iOS some six years ago. It then got some enhanced ports to other platforms, and now it's time for the Switch's turn. This is a Korean survival-horror game where you get trapped overnight in a haunted school. Souls of the dead and killer janitors stalk you, and all you can do is run and hide as you solve puzzles and try to survive the night. There are multiple endings, and I'd imagine at least one of them lets you see the light of dawn.
Justice Sucks ($19.99)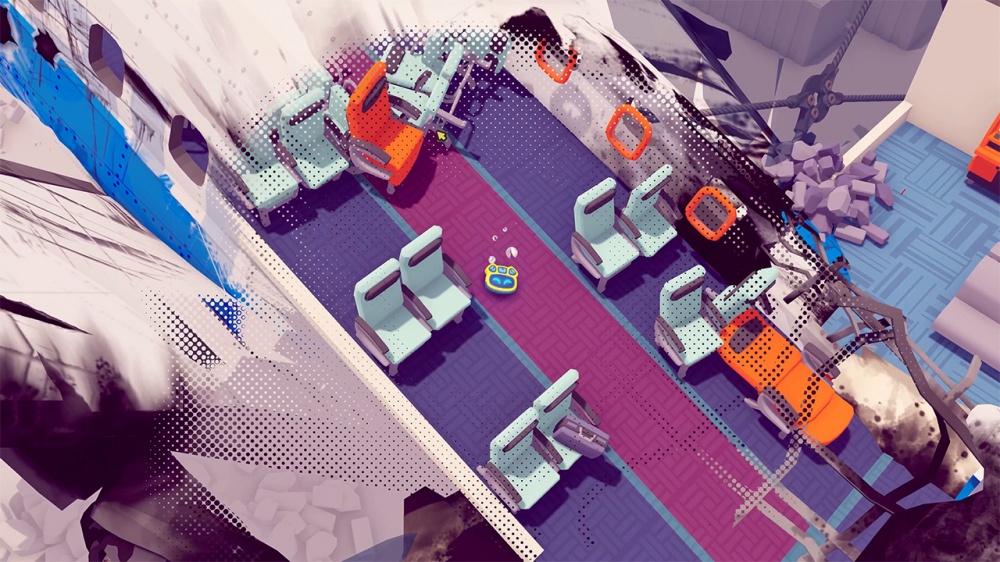 Oh, because you play as a heroic robot vacuum cleaner. Cute. Anyway, back in the game Roombo: First Blood, some burglars broke into the McClean family house, and robot vacuum Dusty, er, took care of them. Dusty's actions were apparently a bit much, and he ends up in an altercation with the Warranty Squad of FamilyCorp, which culminates in him getting zapped into the TV dimension. This feels like an over-stuffed premise, but okay. Dusty has to, and I quote, "hack, hide, and suck his way to freedom", a mission which apparently entails devouring your foes and sucking their blood to gain new abilities. Look, the important thing to know is that this is the follow-up to Roombo, which was a silly, violent good time. This will probably offer similar enjoyment.
Skycadia ($19.99)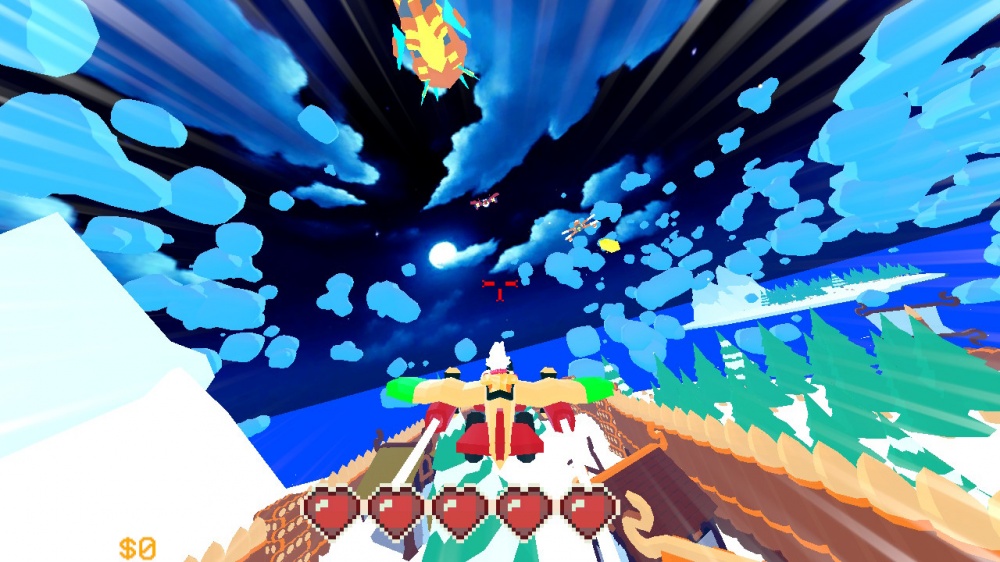 Okay, Skycadia, this is a "me" problem, and I should probably be over this after a couple of decades, but your name reminds me of SEGA's Skies of Arcadia and how it hasn't had a sequel or been re-released since the GameCube era. And that makes me sad. But I like your "Blue Skies" energy and I certainly don't mind a bit of casual dogfighting, so I'm going to try to move past that. So, this game is a little fun at first but it's about as deep as a puddle, and not one of those weird extremely deep puddles you see sometimes. If it were under ten bucks I could probably recommend it to arcade action fans, but at twenty I think there needs to be a bit more meat on the bones.
Wind of Shuriken ($7.99)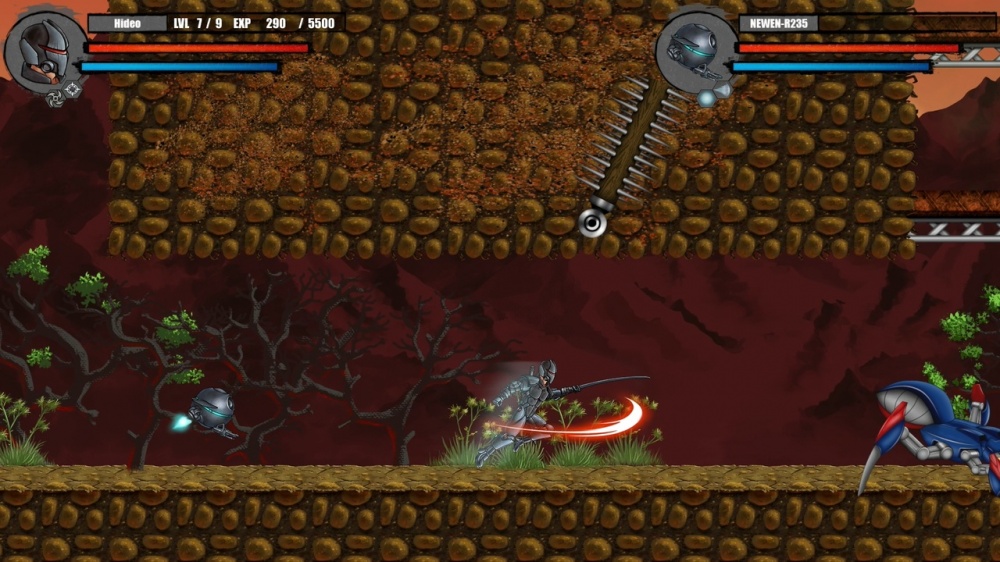 When I see a title with words like 'wind' and 'shuriken', I imagine something speedy and graceful. This… isn't really those things. Slow-ish? Awkward? It's got something of a microcomputer vibe to how it moves. The action-platforming is broken up with the occasional shoot-em-up bits, too. There is local co-op multiplayer play, so I suppose that's something. I don't know, maybe it plays better than it looks.
Game Type DX ($5.99)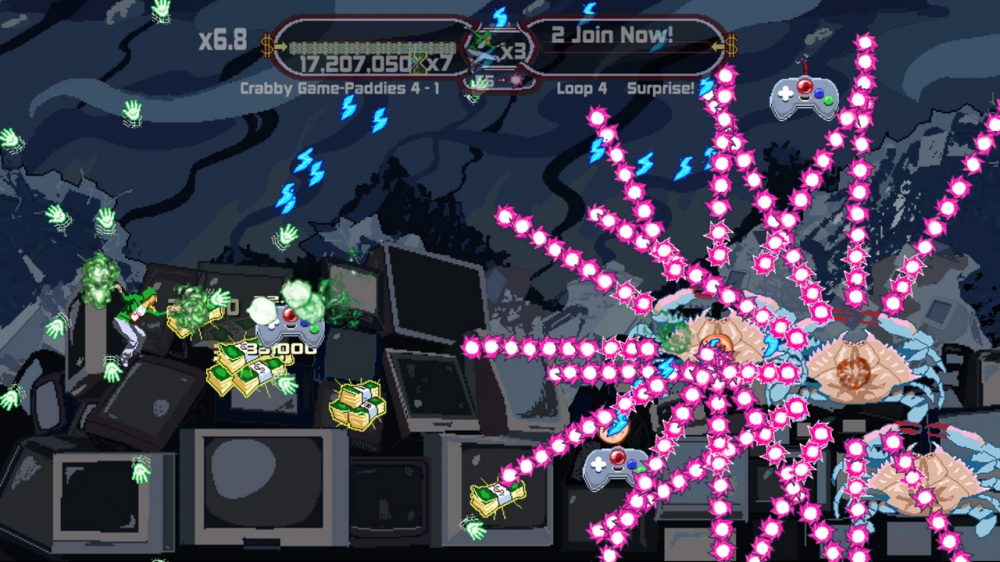 This one comes from Mommys Best Games, and their stuff has a certain style to it that you're either going to really get into or bounce off of hard. This particular game is an endless side-scrolling shoot-em-up that gets faster with each loop, eventually becoming absolutely bonkers to stay on top of. You can grab a power-up that slows down time and helps you rack up cash and your score, and learning when to use it and how to chain it is the key to survival and a higher score. There are a few different modes of play, and the new DX features means that if you were a fan of this in its original form you should find some fresh stuff to mess with here.
The Hand of Glory ($18.99)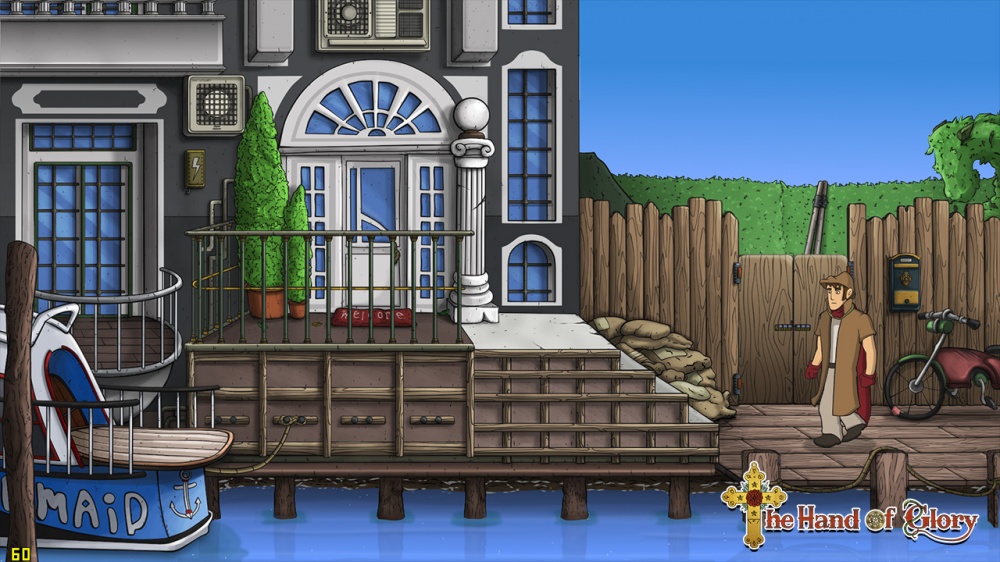 A rather decent point-and-click style adventure game, this is. It reminds me a bit of things like Broken Sword, and that's a good place to be. Detective Lazarus Bundy has seen better days, but he's looking to revive his career by investigating the disappearance of a woman of some note. The case will take him all over the world, and the true story behind the missing woman has bigger stakes than Lazarus ever could have imagined. This game has received decent reviews on other platforms, so as long as it has been ported decently, I think it's worth looking into for adventure game fans.
PBA Pro Bowling 2023 ($29.99)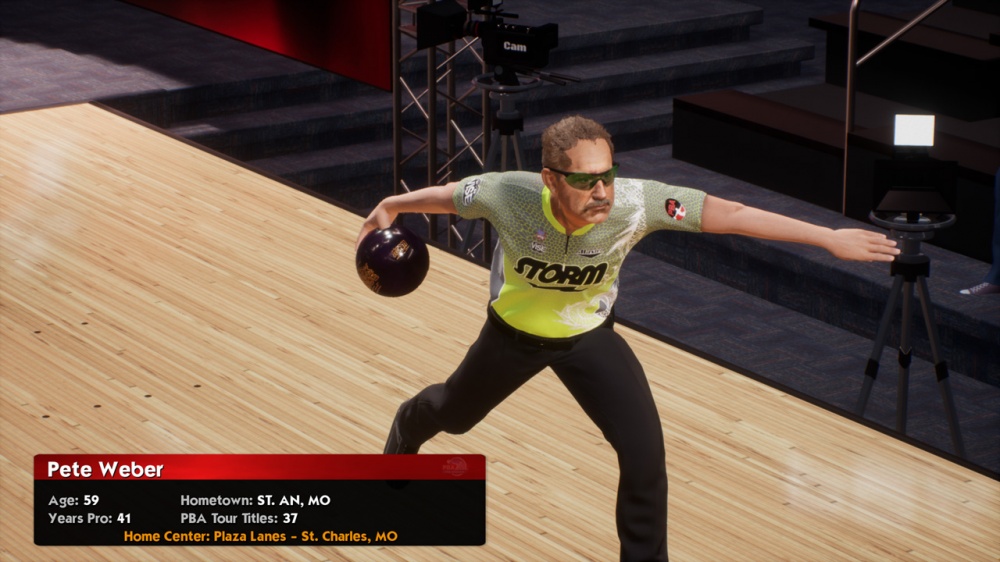 For those of you looking for a great bowling sim… well, how does an adequate one sound? FarSight Studios is back with another edition of its properly-licensed, thoroughly fine bowling game series. This time, there's an updated career mode, a few new PBA superstars and one new legend in the roster, more licensed balls to collect, and more commentary from real PBA broadcasters. Perhaps best of all, this installment ditches the microtransactions of the previous games. So yes, if you want a pro bowling game on your Switch, this is probably an acceptable option.
The Gallery ($14.99)
This FMV adventure contains two narratives, both about art curators who are held hostage by artists. I suppose that happens more than you would think. One story is set in 1981, and the other is set in 2021. You can tell which is which by the bad fashion and hairstyles. Anyway, you make choices and see where things fall, with eighteen different potential endings to find. You can choose to have a timer for making your choices, but if you don't like the pressure you can leave it off. I am not much for live-action FMV stuff, but I know some of you gobble these up.
Arcade Archives Champion Wrestler ($7.99)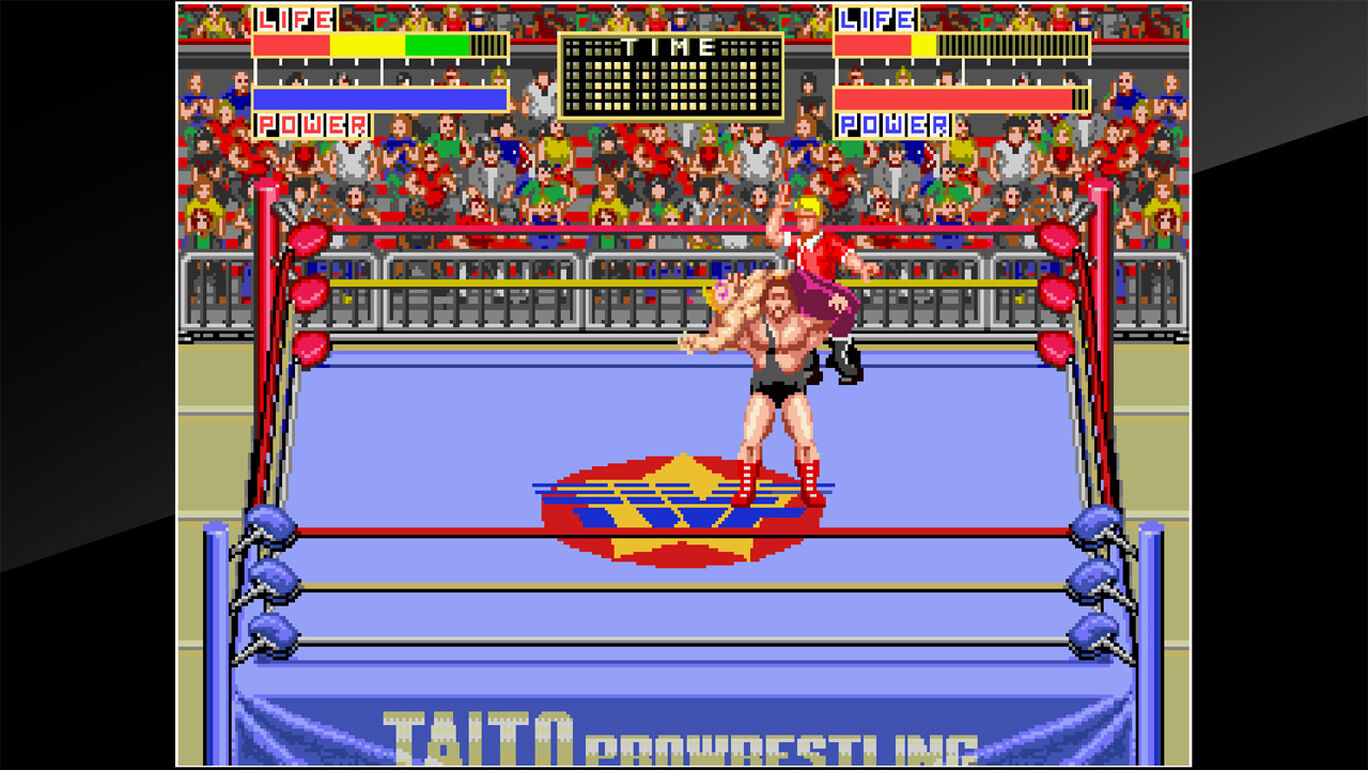 We've got a month largely dedicated to Bandai Namco games in the Arcade Archives, but the one c-c-c-c-combo breaker is Taito's 1989 grappler Champion Wrestler. Choose from eight different wrestlers (including, amusingly, Rastan) and engage in a series of matches to determine who is the champion. It's okay for what it is, but nothing I'd be knocking down the doors to add to my Switch library. Hamster's done a good job of it as usual, so if you have good memories of this game they won't be betrayed for any lack of effort on the developer's part.
Radical Rex (QUByte Classics) ($7.99)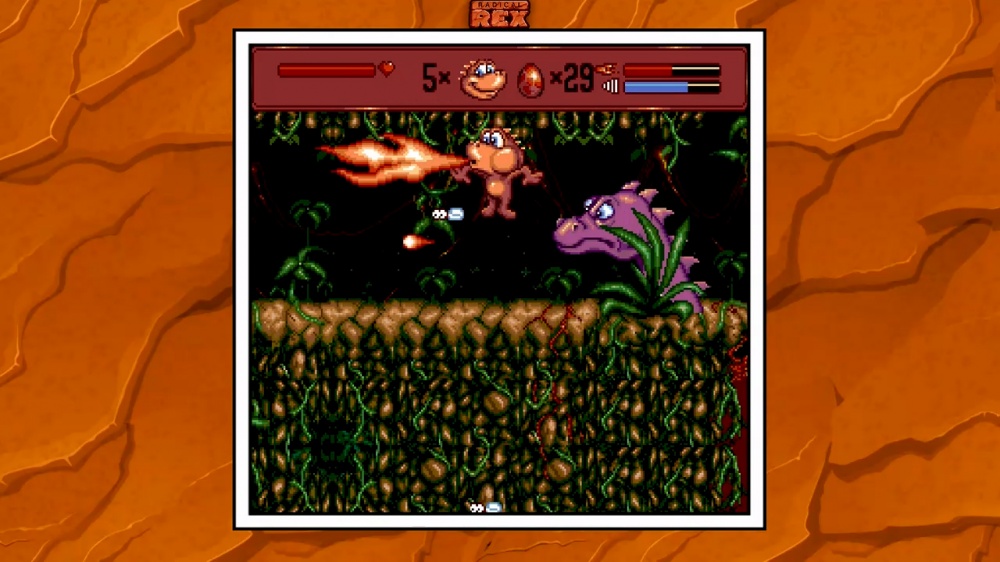 QUByte's got another couple of games from Piko's archives. This time it's Radical Rex, and you get it in both its 16-bit (probably Genesis) and Game Boy (where it was known as Baby T-Rex) forms. They're both side-scrolling platformers where our heroic dinosaur hero will do all kinds of radical things like skateboarding and breathing fire. Hardly the most acclaimed games of their time (and they are very much of their time), but a person could glean some enjoyment from them if they were inclined to. Gee, I used notes in parentheses three times in this description.
Tower Princess ($19.99)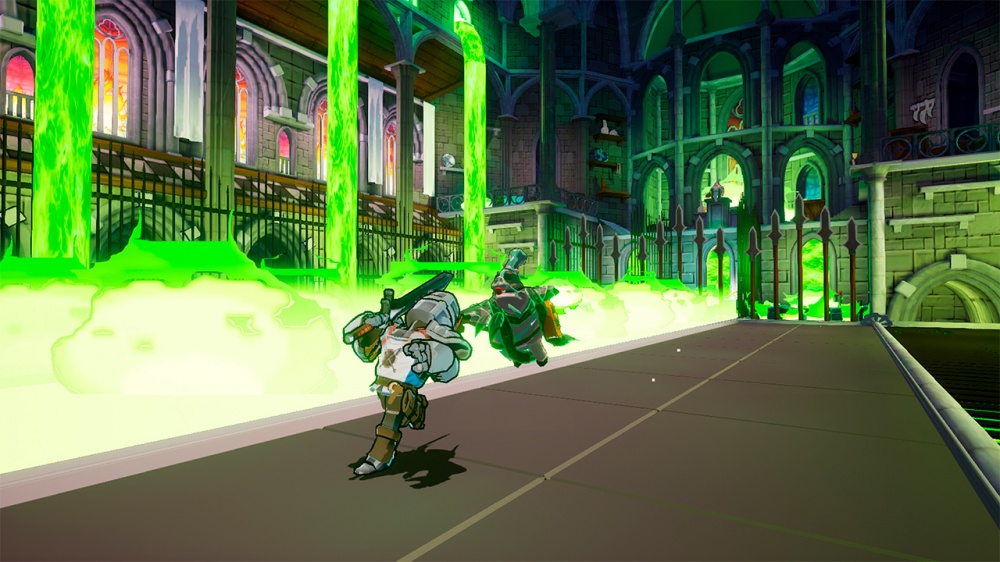 I like the idea of a roguelite 3D platformer, and I'm sure someone will nail that concept at some point, but today is not that day. You play as a brave hero who must enter towers and rescue princesses and princes. The princesses/princes grant you additional abilities, and finding them adds them to the assortment you can pick from at the start. Although the game uses some random elements, the rooms themselves only come in a small handful of types. So small, in fact, that you will probably run into the same room at least twice during any given run. The actual gameplay suffers from a wonky camera, an inaccurate lock-on system, repetitive action, and some frustrating enemy behavior. It's not completely without its charms, but it's not something I see myself coming back to.
Pandaty ($8.99)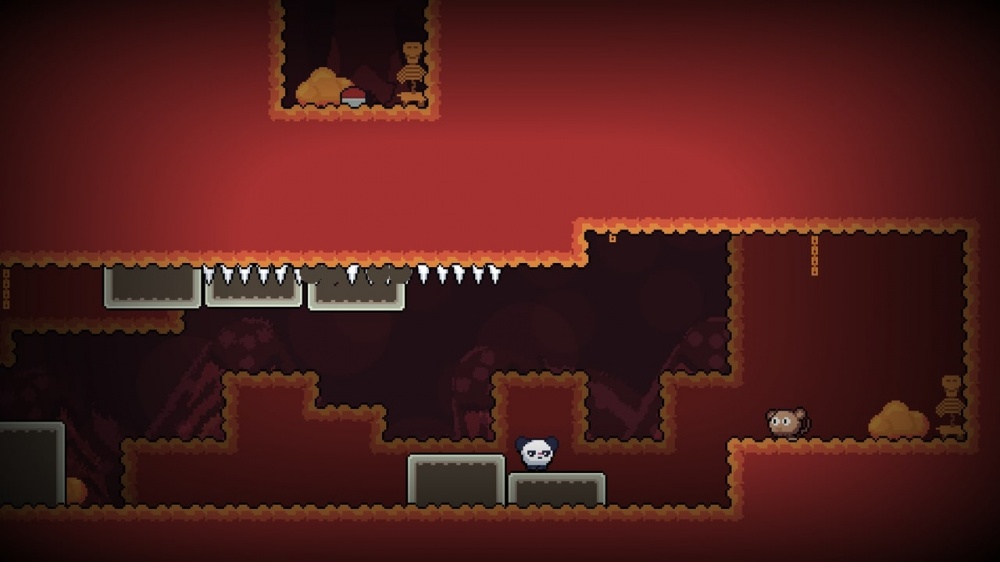 Oh boy, Weakfish Studio. This is a straightforward side-scrolling platformer where you play as what appears to be a disembodied panda head with feet. It looks like it fell out of a platformer template machine, and not a particularly good platformer template machine either.
Zumba Blitz ($2.99)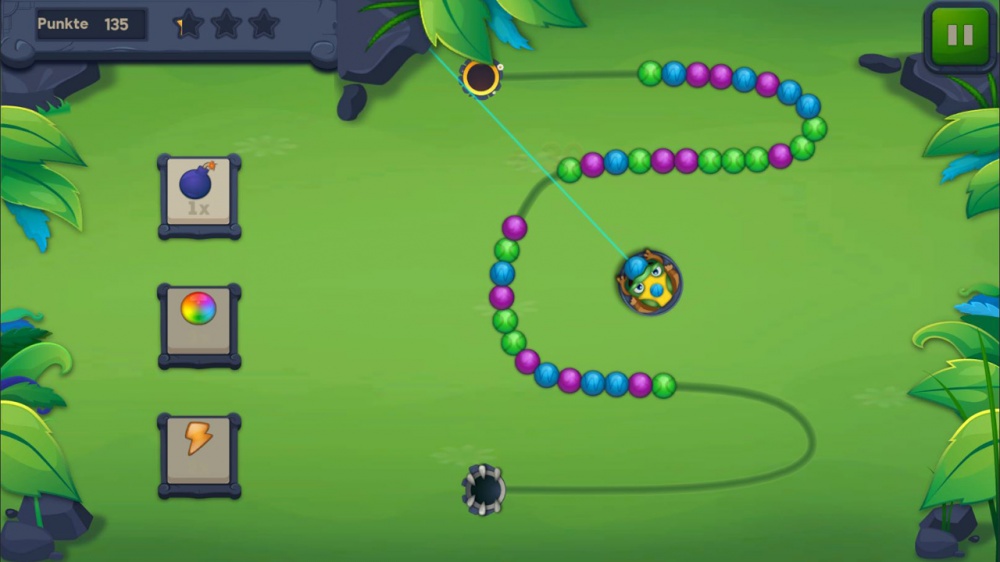 Here's another one of those games that is totally not Zuma (which is totally not Puzz Loop) but is in fact Zumba. No, not the fitness thing. Look, it's a clone of Zuma but they added the letter B so that they don't get sued or whatever. Probably best not to encourage this kind of junk release by buying it, but it's your money.
Sales
(North American eShop, US Prices)
I'd imagine there are quite a few more sales out as you read this, but this is what is here as I am writing it. Of note: Undertale is at its lowest price yet on Switch, Super Shadow Break is a weird but decent spin on the brick breaker, and Power Rangers: Battle for the Grid is a great fighter in the Marvel vs Capcom mold. In the outbox, the Alwa's duo and Cathedral are going off sale, and you can't go wrong with either Cook, Serve, Delicious! game. Check those lists!
Select New Games on Sale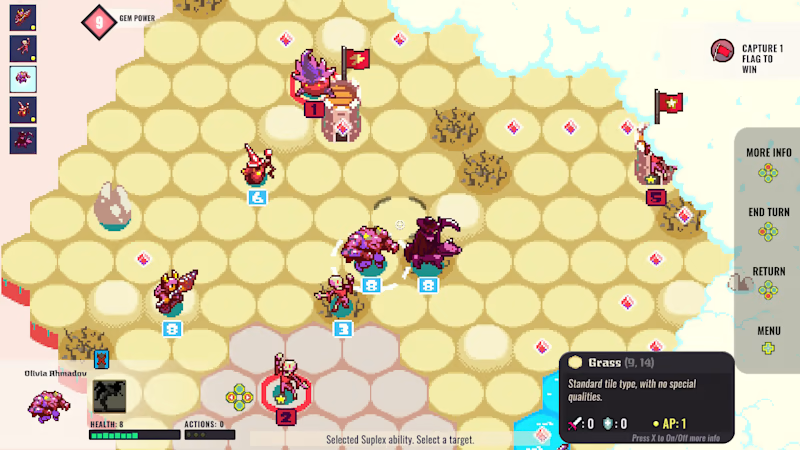 Gem Wizards Tactics ($1.99 from $12.99 until 9/14)
Pro Gymnast Simulator ($4.99 from $19.99 until 9/14)
Detective Di: Silk Rose Murders ($2.89 from $12.99 until 9/14)
OMG Police Car Chase TV ($1.99 from $4.99 until 9/14)
Rolling Car ($1.99 from $7.99 until 9/14)
Dune Sea ($4.99 from $9.99 until 9/19)
Super Shadow Break: Showdown! ($9.09 from $12.99 until 9/21)
Kaichu: The Kaiju Dating Sim ($8.49 from $9.99 until 9/22)
Power Rangers: Battle for the Grid ($10.99 from $19.99 until 9/22)
Power Rangers: Season 1 Pass ($6.87 from $12.50 until 9/22)
Power Rangers: Season 2 Pass ($6.87 from $12.50 until 9/22)
Power Rangers: Season 3 Pass ($8.24 from $14.99 until 9/22)
Power Rangers: Season 4 Pass ($8.24 from $14.99 until 9/22)
Power Rangers: Street Fighter DLC ($6.87 from $12.50 until 9/22)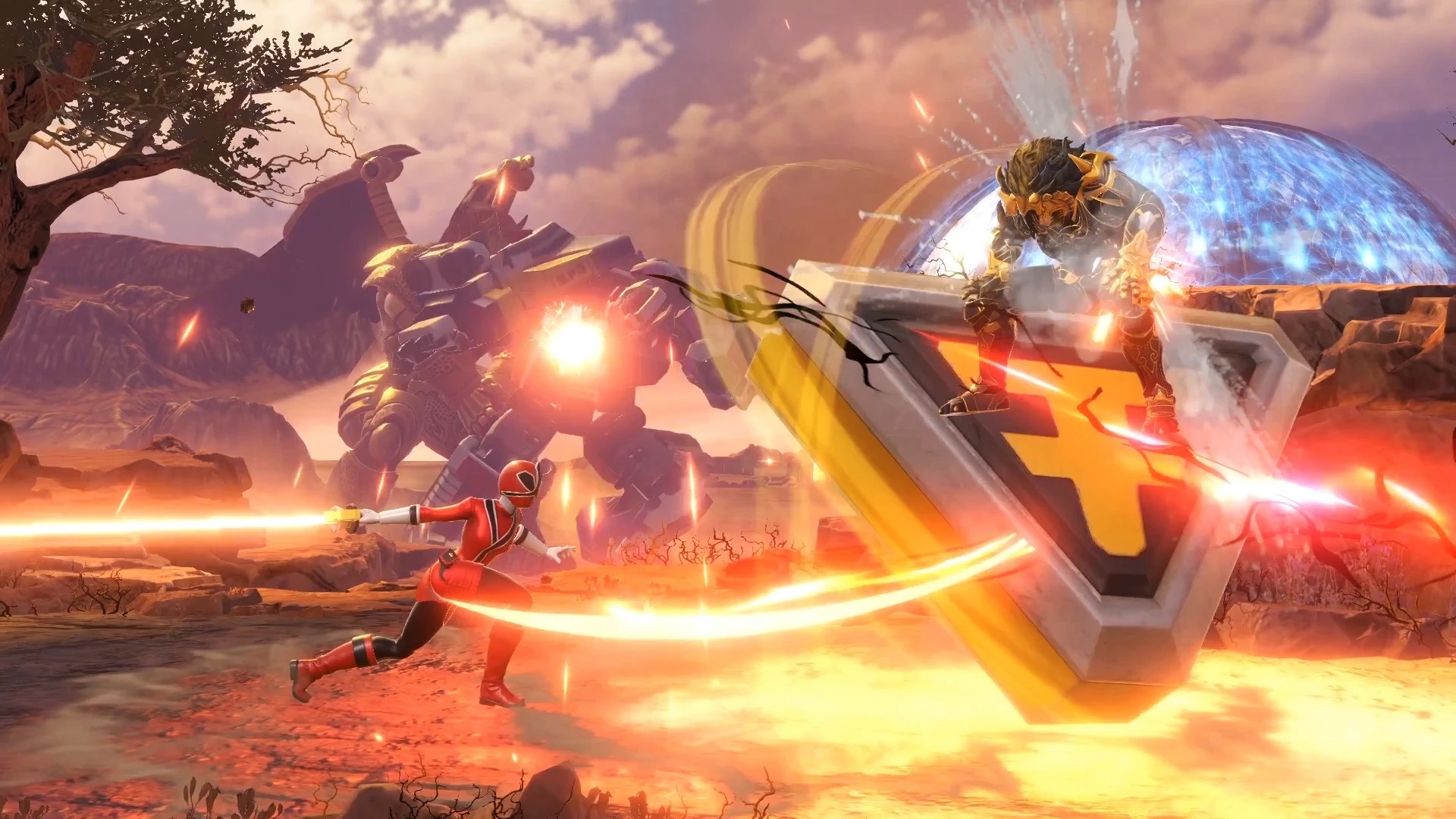 Power Rangers: BftG Super Edition ($27.49 from $49.99 until 9/22)
Battle Brothers: A TBT RPG ($14.99 from $29.99 until 9/22)
Battle Brothers: Complete ($36.58 from $60.98 until 9/22)
Undertale ($8.99 from $14.99 until 9/22)
Marchen Forest ($6.99 from $34.99 until 9/22)
Wing of Darkness ($5.99 from $29.99 until 9/22)
Crowdy Farm Rush ($1.99 from $5.99 until 9/28)
RazerWire: Nanowars ($1.99 from $9.99 until 9/28)
She Sees Red ($2.99 from $9.99 until 9/28)
Sales Ending Tomorrow, Friday, September 9th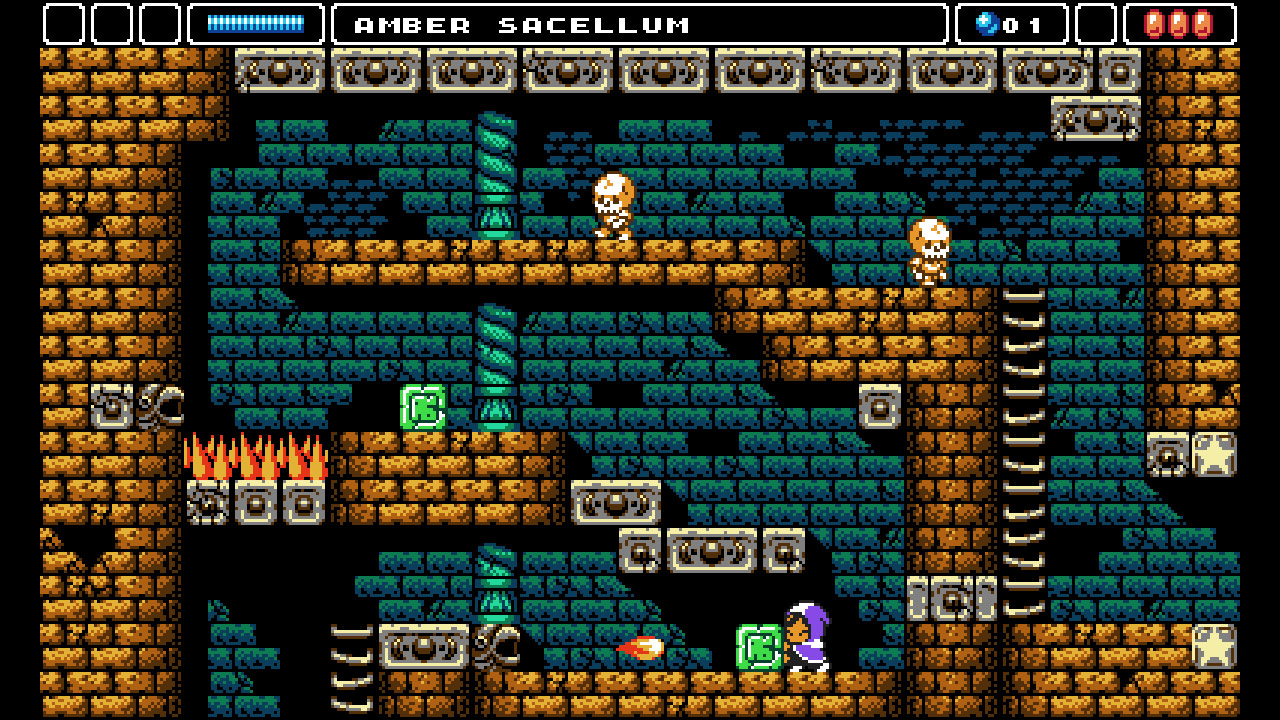 Alwa's Awakening ($4.99 from $9.99 until 9/9)
Alwa's Legacy ($8.99 from $17.99 until 9/9)
Around the World ($3.99 from $9.99 until 9/9)
Cathedral ($7.49 from $14.99 until 9/9)
Cook, Serve, Delicious! 2!! ($2.00 from $12.99 until 9/9)
Cook, Serve, Delicious! 3?! ($7.99 from $19.99 until 9/9)
Corpse Factory ($15.99 from $19.99 until 9/9)
Devastator ($4.89 from $6.99 until 9/9)
Easy Red 2 ($5.99 from $7.99 until 9/9)
El Gancho ($4.49 from $6.99 until 9/9)
Freezer Pops ($7.49 from $9.99 until 9/9)
Horatio Goes Snowboarding ($4.49 from $6.99 until 9/9)
Late Shift ($5.84 from $12.99 until 9/9)
Moonfall Ultimate ($3.89 from $12.99 until 9/9)
My Last First Kiss ($17.49 from $24.99 until 9/9)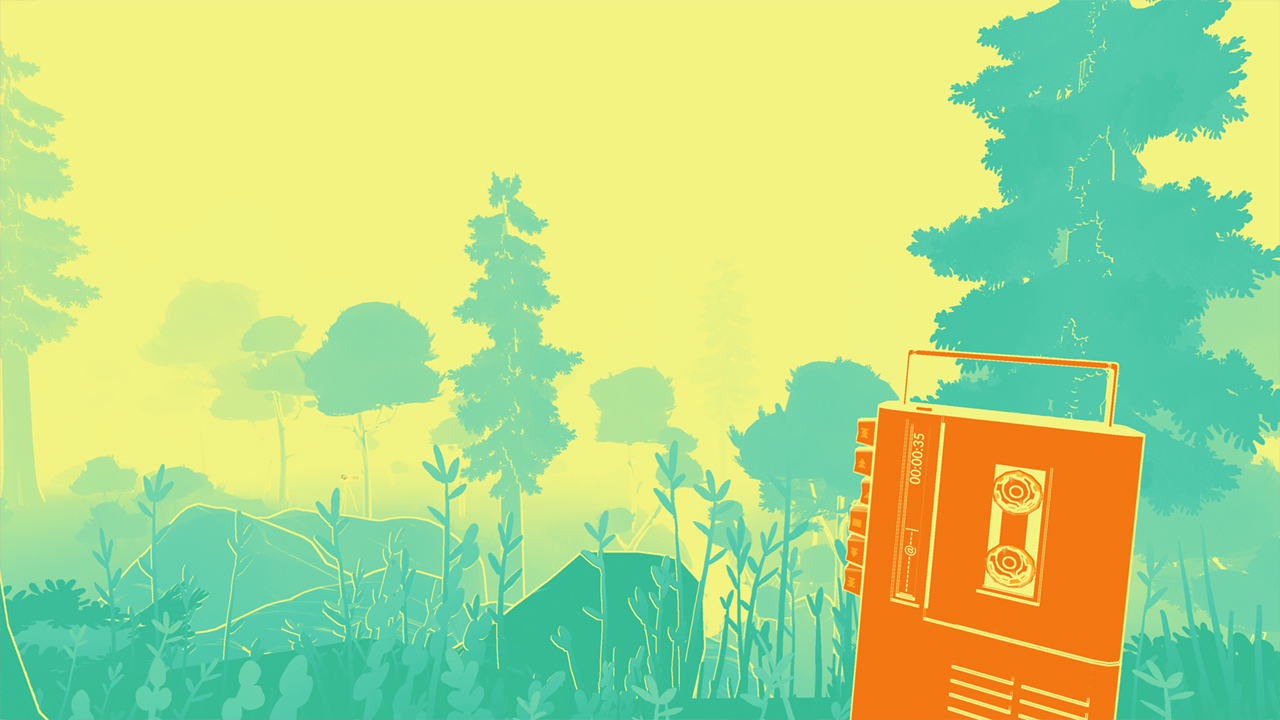 Nuts ($11.99 from $19.99 until 9/9)
Pretty Girls Breakers! ($4.49 from $6.99 until 9/9)
Rogue Explorer ($3.99 from $7.99 until 9/9)
Soundfall ($17.99 from $29.99 until 9/9)
The Bug Butcher ($1.99 from $7.99 until 9/9)
The Jackbox Party Pack 4 ($12.49 from $24.99 until 9/9)
The Jackbox Party Pack 5 ($17.99 from $29.99 until 9/9)
Void Gore ($1.99 from $4.99 until 9/9)
What the Dub?! ($3.99 from $7.99 until 9/9)
WorldNeverland Elnea Kingdom ($8.99 from $29.99 until 9/9)
WRC 10 Deluxe ($29.99 from $59.99 until 9/9)
That's all for today, friends. We'll be back tomorrow with the rest of the new releases of the week, including Splatoon 3. There should also be a fair number of new sales to sift through, and that's always a good time. I hope you all have a fantastic Thursday, and as always, thanks for reading!