In the last couple of years, the legendary Japanese game publisher Taito has been making...
In the last couple of years, the legendary Japanese game publisher Taito has been making its return to the console market. In the Western market, it's been doing that in association with ININ Games and Strictly Limited Games. We've seen some amazing collections of the Darius series made available, but for its latest effort Taito is going back to its roots. The Space Invaders Invincible Collection was made available as a physical release through Strictly Limited Games, with pre-orders opening during the summer.
For those who prefer a digital release, a special selection of titles from that set has been brought together as Space Invaders Forever, due to hit the eShop on December 15th alongside a digital PS4 release. Space Invaders Forever will also be available as a physical release. We had the good fortune to talk to Taito's Yuichi Toyama, the director of Space Invaders Invincible Collection. He was kind enough to answer a few questions for us about the new release.
---
TouchArcade (TA): How did you go about selecting the titles to appear in Space Invaders Forever?
Yuichi Toyama (YT):  For Space Invaders Forever, rather than include the original Space Invaders and its sequels we wanted to give players a simple way to experience new titles in the series, previously released on other platforms. So please pick it up if you're curious as to how the franchise has evolved.
Extreme is a title that brings a unique groove to the shooting game genre by synchronizing the beat of the background music with the game's sound effects.
Arkanoid vs Space Invaders, or Arkavader as we call it, is a completely new type of Space Invaders played on a touch screen / touch pad, fusing the bat and ball gameplay of Arkanoid with Space Invaders.
Gigamax 4SE is a four-player co-op shooting game with a newly arranged stage design for consoles, unlike the versions that ran across Japan as attractions.
Every one of these Space Invaders have a unique appeal, so please give them a go!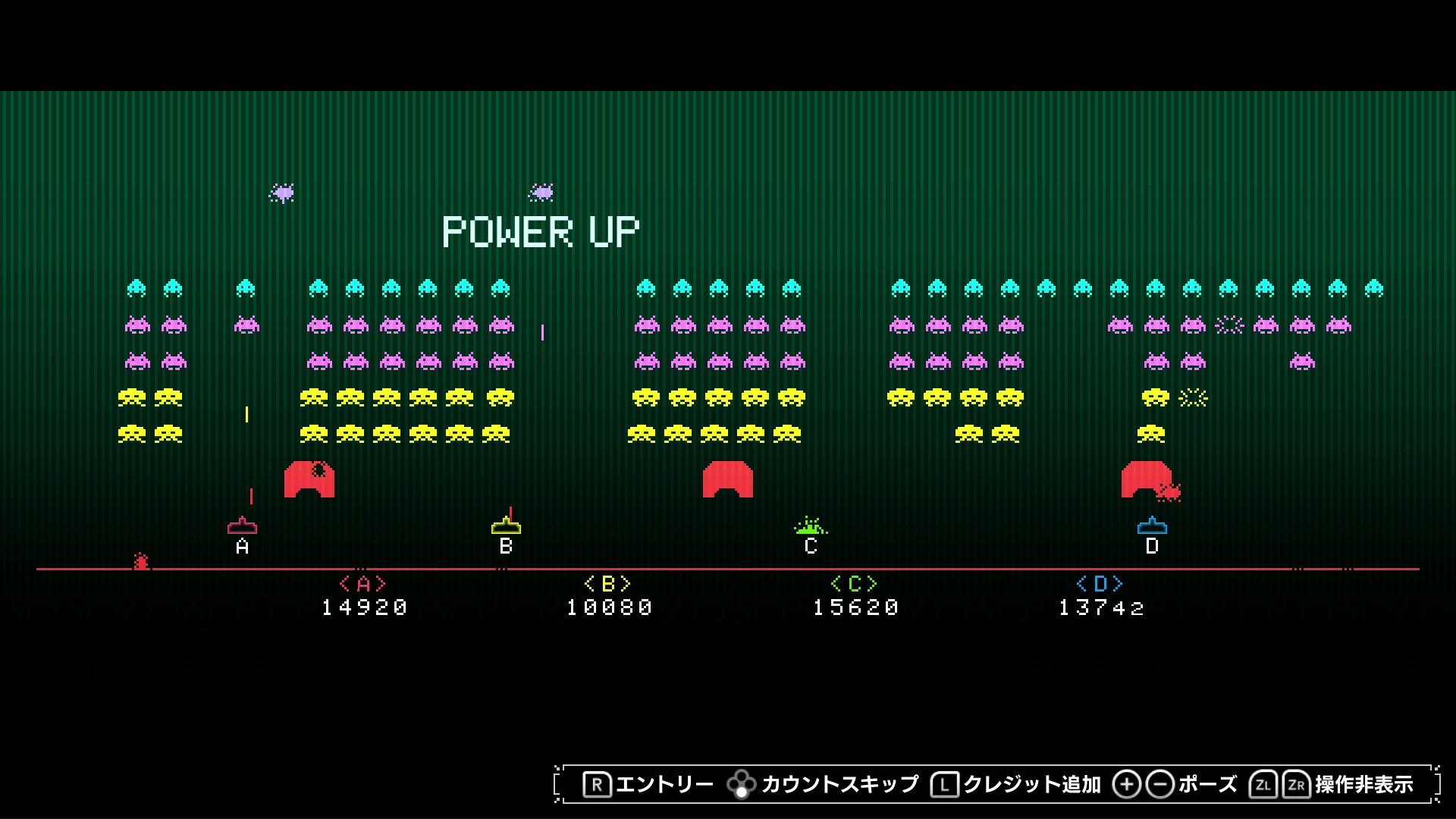 TA: Space Invaders Extreme has seen a few re-releases in the past, but Space Invaders Extreme 2 has yet to be revived. Any chance of that in the future?
YT:  We receive occasional requests to port Space Invader Extreme 2, and it gets me wondering how much of its popularity is down to the featured song, "Invader GIRL", with its cute, sampled voices. Of course, if there's a strong demand from players, Space Invaders EXTREME 2 could be released on a new platform too!
The key to reviving a game is how strong a fan base it has, so if there is a game or character from Taito that you would like to see revived, please let us (@TaitoCorp) know and we will do our best to make it happen. If the fans make enough noise, we might be able to make it happen!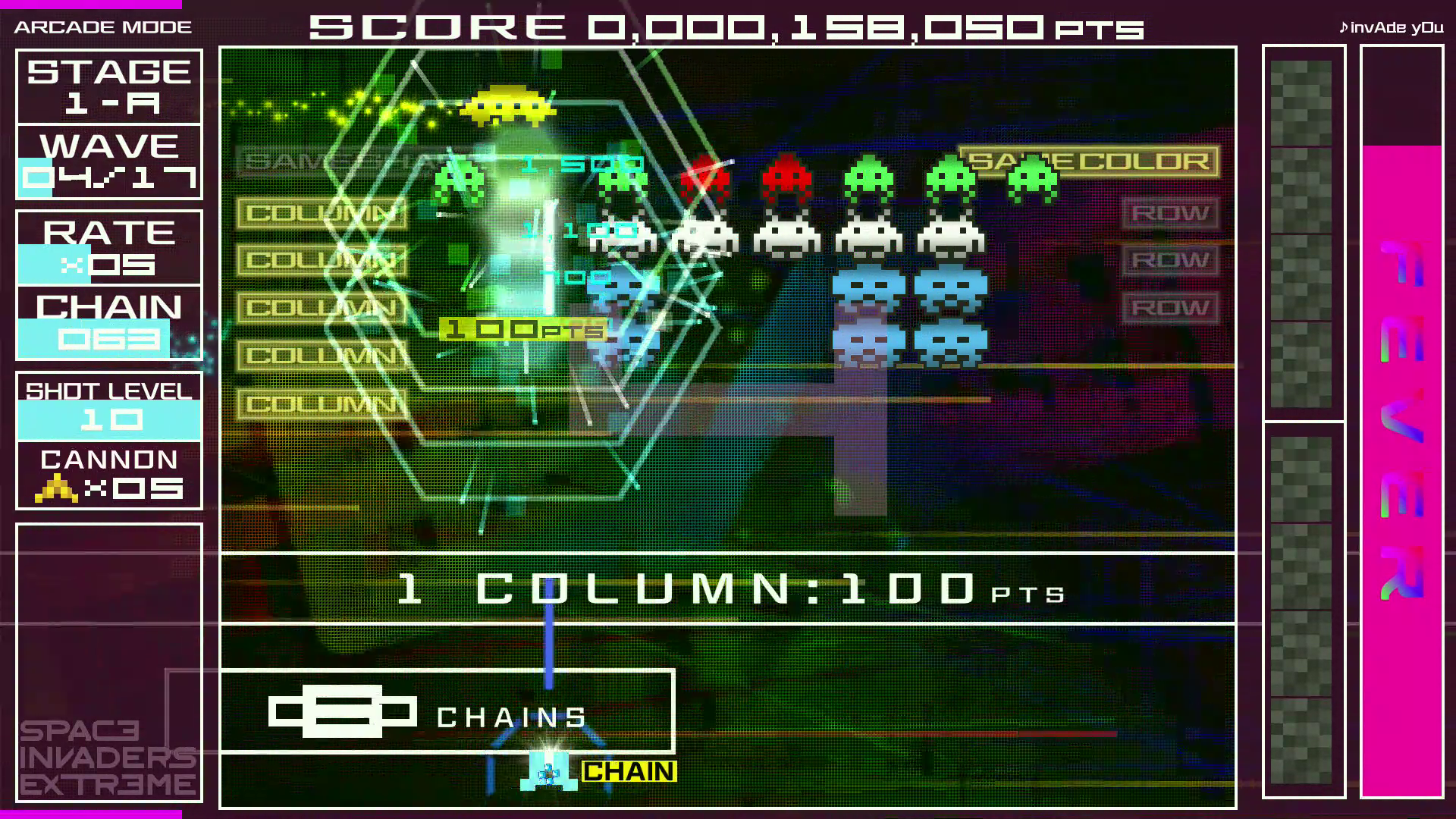 TA: I know you're not supposed to pick a favorite child, but which of the included games is your favorite and why?
YT:  Let me think… Space Invaders Extreme is a blend of sound and shooting which proves both groovy and exhilarating to play.
Space Invaders Gigamax 4SE is the first game in the series to be played by four players, and the co-operative nature of the game is a lot of fun, especially with friends and family.
Then I like the ability to play as many different Taito characters in Arkavaders. Saya from Kiki Kaikai's ability to control the direction of the ball is a high point.
It turns out it's just like picking a favorite child; I love them all too much to choose! (laughs)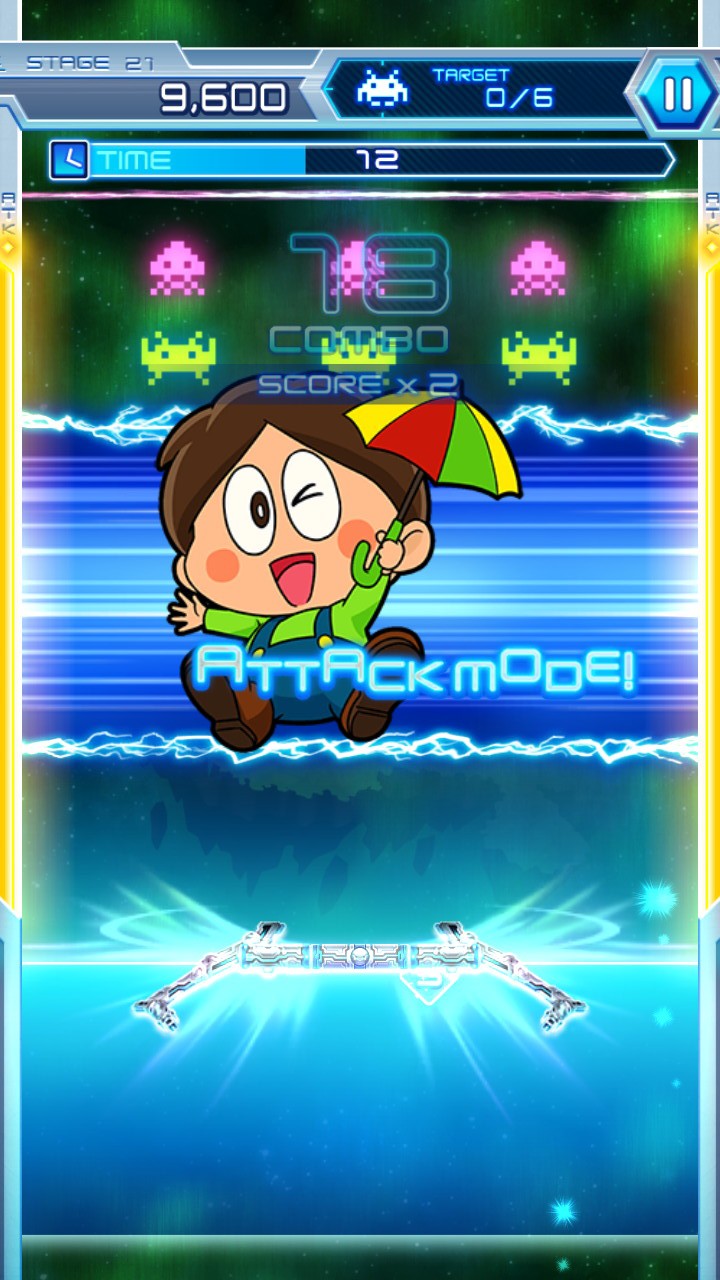 TA: Space Invaders is one of the oldest and most enduring brands in video games. Why do you think the series has been able to connect with players for so many years and across literal generations?
YT: In 1978, there was no other game with so many enemies moving at once, or with the strategic element which stemmed from dodging enemy attacks while fighting back, and as a result it won the hearts and minds of players back then.
I think it's also down to the simplicity of the characters. 8×8 pixel characters and their animation, which left a lasting impression on many people's minds. Then, from the 1970s to the present, many ports and derivative works have been released on a variety of platforms, keeping the characters and brand in the public eye and maintaining its popularity.
In Japan, symbols can be seen everywhere from Taito's arcade chains (the Invader logo is used as the sign for Taito Station arcades) to a large and ever-expanding catalogue of merchandise. You can find out more about the merchandise in the color pages of the booklet included with the 'Invincible Collection' Collector's Edition.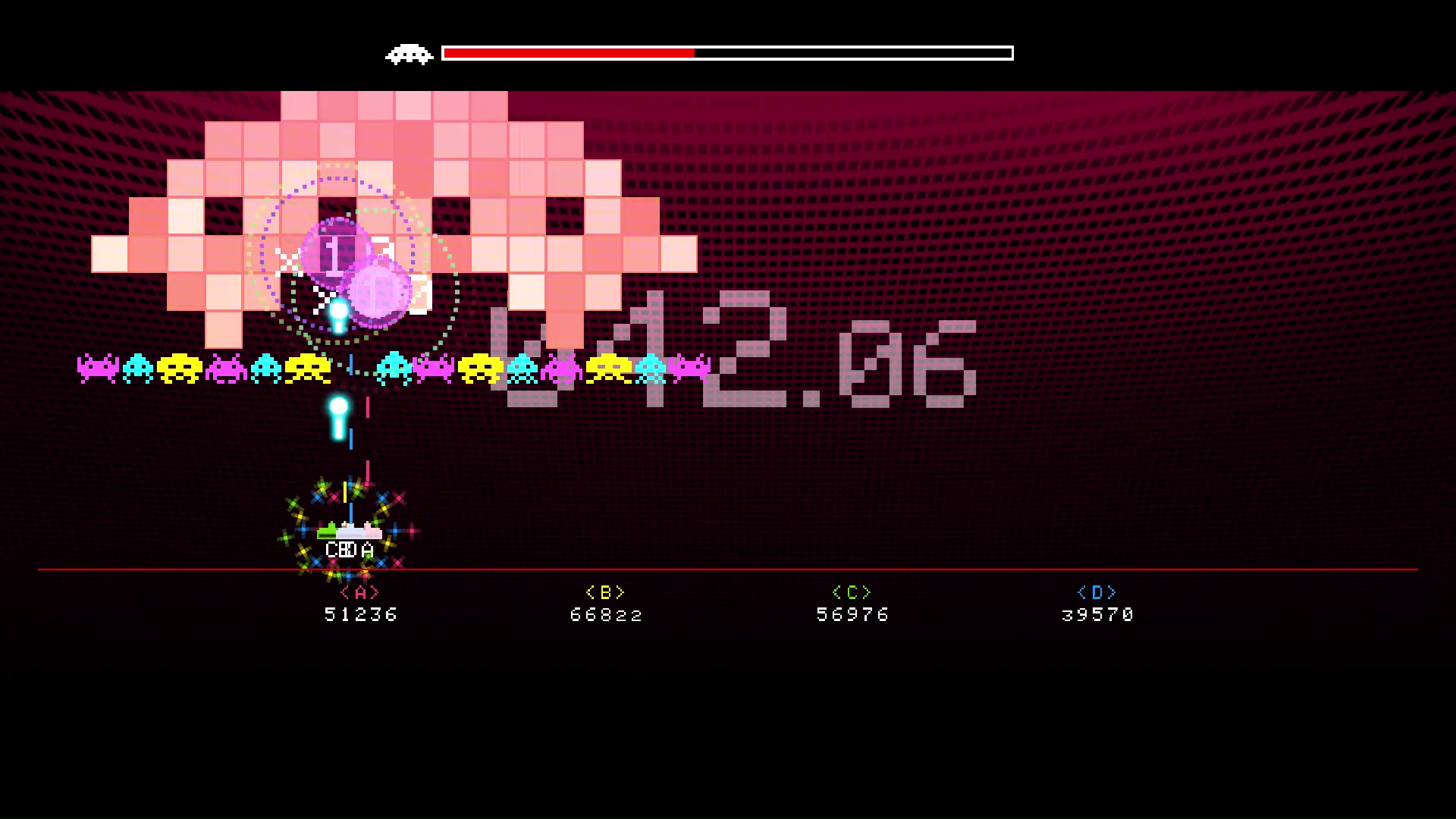 TA: Between the Invincible Collection and Space Invaders Forever, we've seen most of the series brought back for modern gamers. What's next for Space Invaders?
YT: We have a few things in mind, but we'll let you know when the time is right to share them with you. So please look forward to them!
Other than that, please let us know (@TaitoCorp) if there's any series or title you really want to see revived or remade as the more demand we can see, the easier it is to make something happen!
And of course, Darius Cozmic Collection and Darius Cozmic Revelation have already been released, so if you haven't played them yet, please do so too!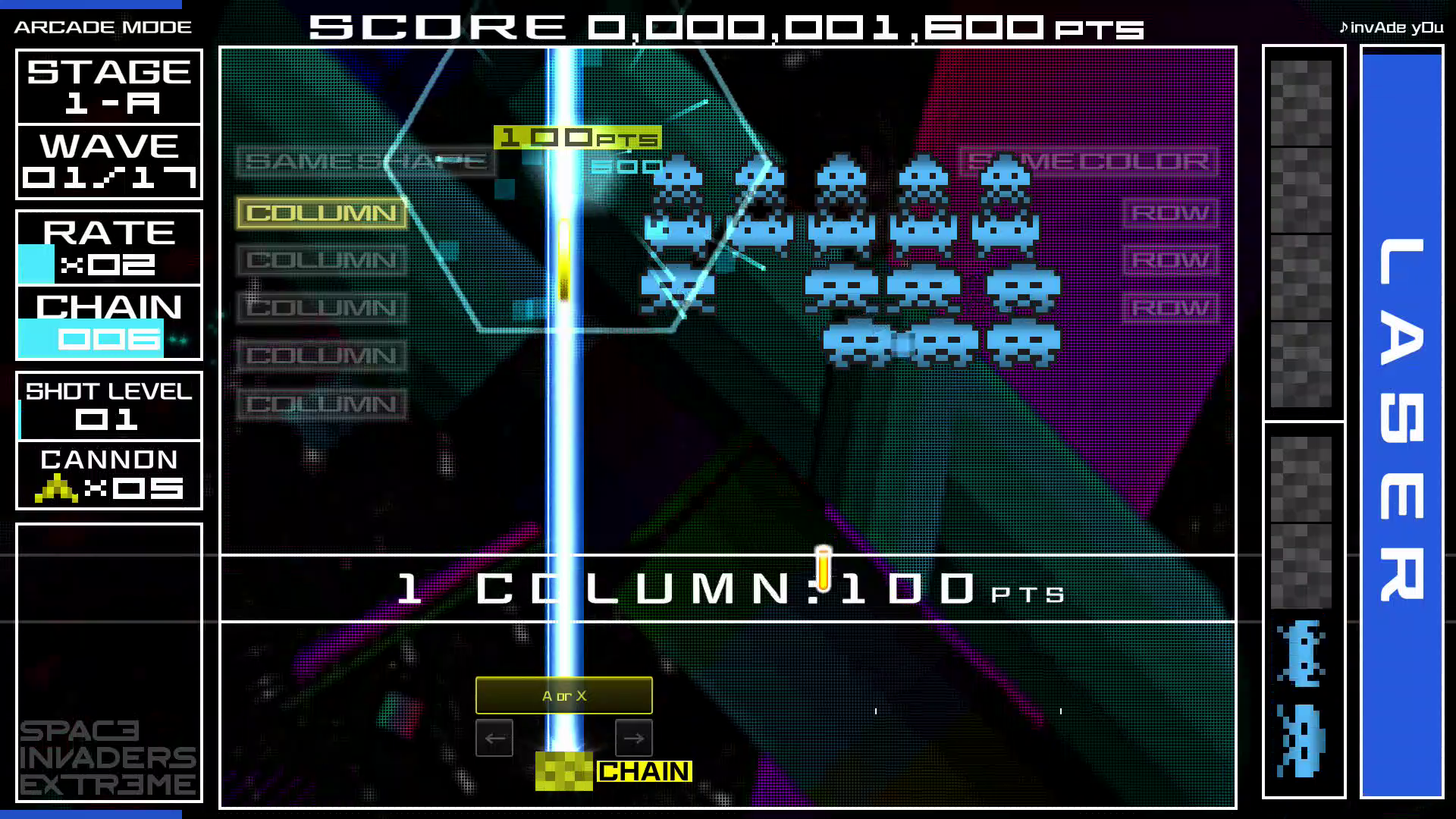 TA: Do you have any messages you would like to share with our readers about Space Invaders and Space Invaders Forever?
YT: There have been many Space Invaders ports, sequels, spin-offs and licensed products released to date. It has been both fun and difficult to take such a huge number of titles and put them together into a cohesive product that players both want and need and release them with all the constraints involved.
Space Invaders is not only Taito's signature game, but it also provides our 'face' with the Invaders mark being part of our logo. The title 'Space Invaders Forever' may well include our desire to promote the future development of the franchise, its characters and the company Taito has become.
Thank you for your support!
Well, that was fun, wasn't it? A big thank you to Toyama-san for taking the time to answer our questions, and thanks to the folks at PR Hound for facilitating. Space Invaders Forever will be available physically on the Switch and PlayStation 4 from tomorrow, and digitally on both from December 15th. The Space Invaders Invincible Collection is available physically at Strictly Limited Games.