After Stardew Valley ($7.99) finally had the big 1.4 content update hit iOS and Android,...
After Stardew Valley ($7.99) finally had the big 1.4 content update hit iOS and Android, mobile players have been looking forward to all the new content Stardew Valley 1.5. ConcernedApe has been teasing Stardew Valley 1.5 through screenshots on Twitter. Stardew Valley has beeen getting a ton of great content and features for free in a game that already feels priced lower than it should be on all platforms. Stardew Valley 1.5 includes new end game content, quality of life features, and other improvements. After announcing that you can move beds, a new screenshot revealed what looked to be a new farm layout and more. Read about that here. Over the weekend, Stardew Valley 1.5 was confirmed to include splitcreen co-op. Check out the screenshot below: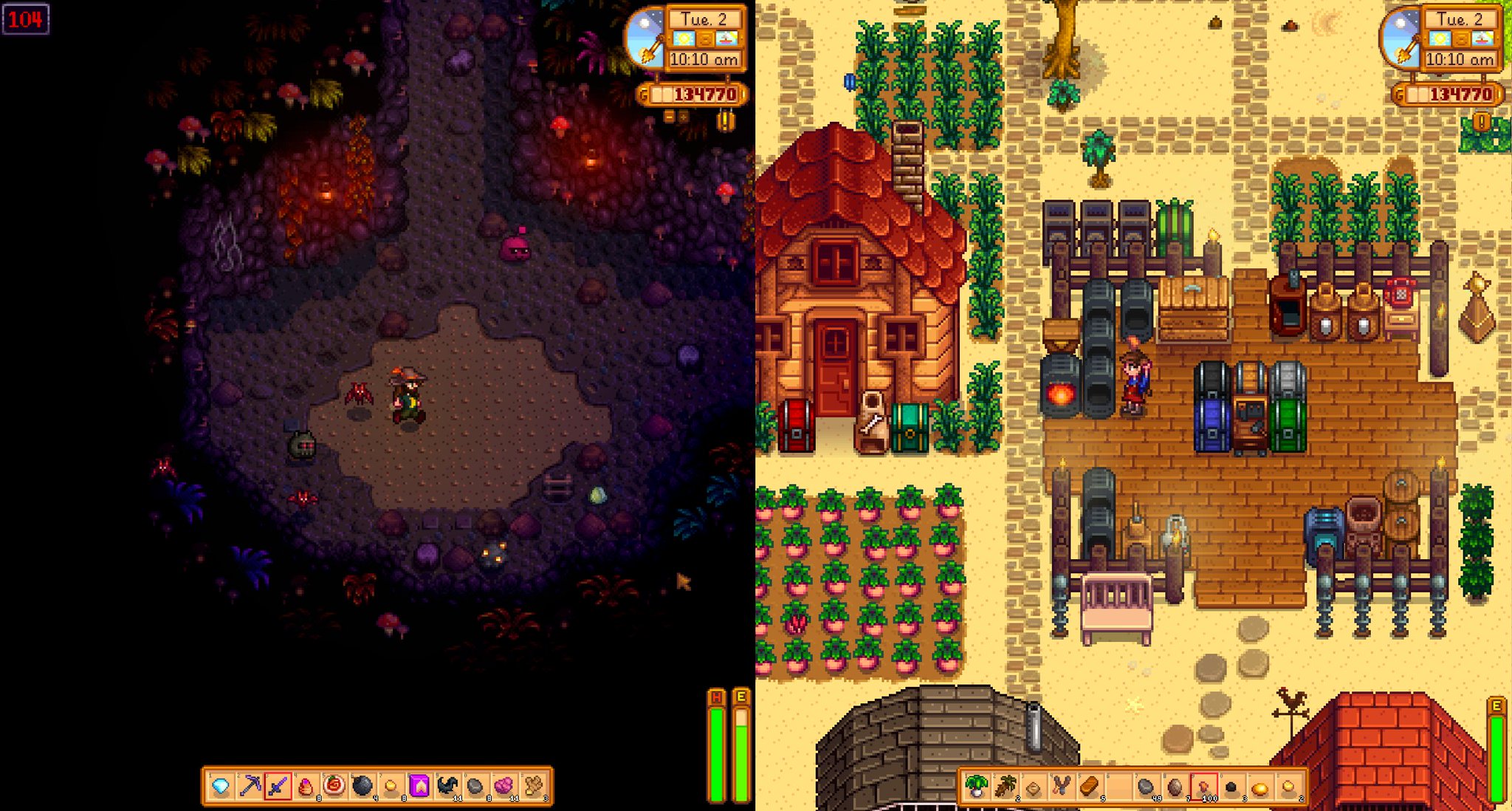 Stardew Valley online multiplayer is still only on consoles and PC as of this writing. As of now there are no plans to bring it to mobile as well. Stardew Valley 1.5's split screen co-op has only been confirmed for PC and consoles right now. While online multiplayer is a bigger ask, I feel like split screen co-op on iPads at least is something that many would want. As usual, expect Stardew Valley 1.5 to hit mobile after it arrives on PC and consoles. As of now, there's no release date for Stardew Valley 1.5 but I assume we will get a release window revealed for PC and consoles before we hear anything about the mobile version. Read our original review of Stardew Valley. We even featured it as our Game of the Week. If you don't already own it, you can buy it on the App Store for iOS here and for Android here on Google Play. If you own a Nintendo Switch and an iOS device, I compared both versions of the game to help you find the best platform to play it on. Here's our forum thread on the game for more discussion. What would you like to see in Stardew Valley version 1.5 that hasn't already been revealed?