Seven Knights 2, the highly anticipated sequel to 2014's hit mobile RPG Seven Knights, is...
Seven Knights 2, the highly anticipated sequel to 2014's hit mobile RPG Seven Knights, is landing on iOS and Android devices this November 10th 2:00 AM UTC. This Cinematic RPG from Netmarble features stunning 3D visuals, two hours' worth of breathtaking cut scenes, and a deep, immersive narrative that builds on the lore of the popular fantasy franchise.
In addition to fan-favourite characters like Rudy and Eileene, Seven Knights 2 welcomes fresh faces such as the main protagonist Lene and her band of fierce mercenaries at her side.
Players can collect and level up 46 beautifully designed heroes, each with their own gorgeous battle animations and unique skills that make the strategic combat more engaging. Players will be able to control up to four heroes at once during battles, which feature real-time controls and in-game load-outs (DPS, Tank, Ranged, Support, and Universal), and players can customize different hero combinations, formations, as well as pets.
Twenty years after the events of the original Seven Knights, the sequel begins with a mysterious girl named Phiné. Things are set in motion, and the Daybreak Mercenaries head out on a quest to search for the last member of the Seven Knights, Rudy.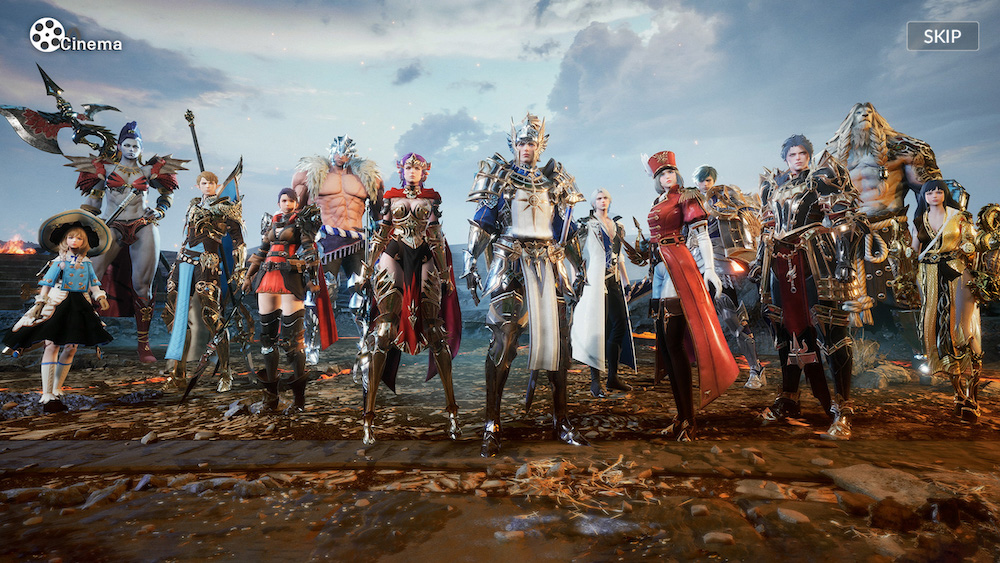 Featuring full voice dubbing and high-quality motion capture of live performances, Seven Knights 2 creates a fresh experience for players while improving on its predecessor in more ways than one. Chapters of the main story will be unlocked in regular updates, while players can also participate in high-stakes raid bosses and PvP Arena battles where you'll be able to truly test the strength of your hero deck combinations, as well as increase your weekly rewards for improving your ranking.
Ready to find out what happened after the Day of Descent? The game will be available to download on the App Store and on Google Play as a free-to-play game with in-app purchases on November 10th.
To learn more about Seven Knights 2 ahead of its release, be sure to check out its official Facebook page, YouTube channel, and Forum.
Sponsored Content
This article is sponsored content written by TouchArcade and published on behalf of Netmarble to promote the upcoming launch of Seven Knights 2. For questions or comments, please email [email protected]