As revealed by Apple a little while ago, lumen. from Lykke Studios who brought us...
As revealed by Apple a little while ago, lumen. from Lykke Studios who brought us the excellent tint. is a new puzzler for Apple Arcade and it is rolling out now worldwide on the service. Read our review of tint. here. lumen. has you using light sources, lenses, mirrors, and more to solve puzzles to recreate the stories of Olivia McLumen's inventions. When I initially saw this on the App Store, it reminded me of The Room but the game is very different. lumen. feels very polished in the time I've spent with it on iPad as well with lovely visual feedback and animations. It also helps that the music is very relaxing and perfectly fits this game's style. lumen. features hundreds of puzzles and can be played in both portrait and landscape orientations on iPad. lumen. is available on Apple Arcade here. Check out the official website for it and Lykke Studios here.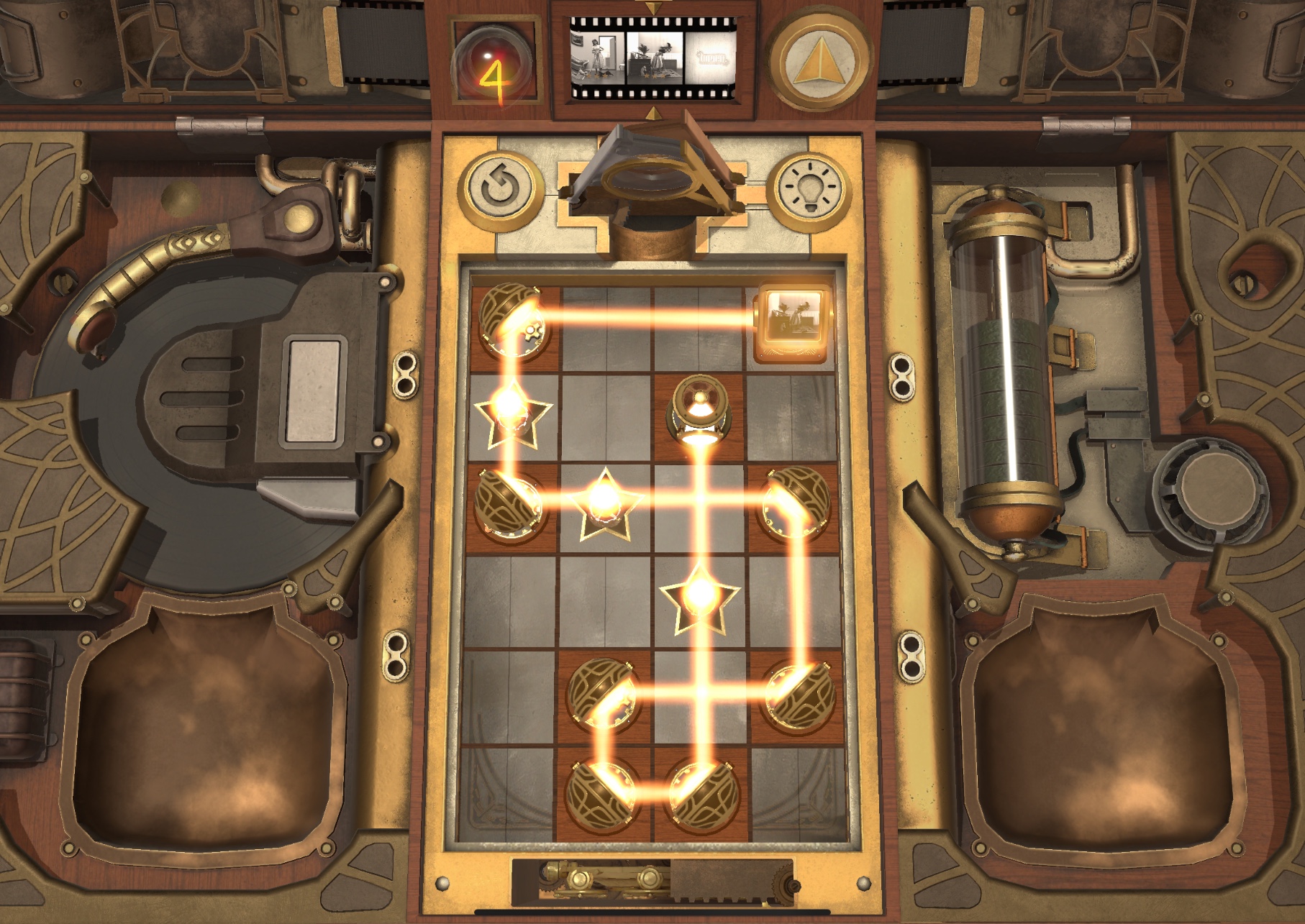 Alongside today's new Apple Arcade release, the excellent Grindstone from Capybara Games just got a Valentine's Day themed update featuring decorations in the Inn and more, a new gold heart arrow, new effects, and an update to the Cupid Cosplay suit. I assume more Apple Arcade games will slowly get updates for Valentine's Day soon. Check Grindstone out on Apple Arcade here. Here's our forum thread for it. If you're interested in lumen. and want some impressions, head over to our forum thread for Lykke Studios' newest release here. For all other Apple Arcade related things, check out our dedicated Apple Arcade forum for discussion on the service and every game included here. Do you play Grindstone daily and what do you think of the recent additions to Apple Arcade?